Andrej Cufer
Plus
Joined

Location

Slovenia
Profile Images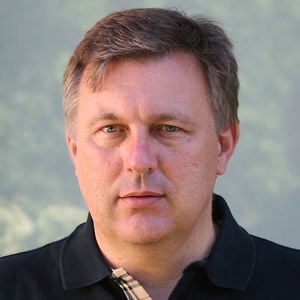 User Bio
Andrej Cufer, univ.dipl.ing.arh (B. Arch.), MBA
A graduate from the Faculty of Architecture, University of Ljubljana, he started his career already
during his studies as a graphic and industrial designer and photographer. He grew up in his father's
workshop in the family-owned company AKA-PCB.com, which is now mainly active as a
supplier of printed-circle boards to EU car industry. He worked in production, ecology, ISO
standardization, marketing, and in the introduction of new technologies.
His fire-safety career started in 1990 with the FireFly project – an innovative way of tackling
Kuwaiti oil-field fires in collaboration with Litostroj concern, Ljubljana.
In 1995, he visited the site of a gas blow-out in India and acted as a consultant to ONGC. Later, he
worked on the development of CoolBomb aerosol – an ultra dynamic extinguishing tool for bush
fires.
In 1997 he was invited to India to form an estimate on how to put out fires in coal mines for the
Tata Steel and Coal India. His field of expertise are innovative new technologies for fire control
and fire fighting. He has gathered more then 12 years of experience in the field of tunnel safety. In
1997 he performed the first water-mist tunnel test in EU. As there were no suitable nozzles on the
market for tunnels, he developed his own self-cleaning high-volume and high-pressure nozzle for
tunnels.
In 2003 he upgraded his technical education with a degree of MBA at IEDC Bled.
In the beginning of 2009 he focused on further development of the CoolBomb
fire control and fire-safe buildings concepts for countries like Australia. He is active in Slovenia and
internationally, has contributed at various national and international seminars and conferences.
He is active as a consultant to various companies in the field of fire safety of underground
transport facilities. In 2008 he publicly called on the Slovenian transportation minister to stop
traffic in an unsafe road tunnel. He predicted the fire insulation in that tunnel would fall off, and
organized an expert group to investigate this particular case and recommend solutions.
In 2010 with his team of colleagues he developed )(Corset, an upgrade of his FireFly technology,
which applied tromblon cutting and metal implosion to attach a new marine riser as the solution
for the Macondo blowout. Unfortunately, this technology did not reach BP implementation stage.
He is currently head of Orbipark engineering, an architecture and innovation company.
OrbiPark is since 2011 active as the sole representative of haus.rubner.com, the
leader of modern prefabricated building construction in the Alps region.
He designed a series of innovative furniture and lighting based on halogen, fluorescent, and
recently LED technology.
With the Croatian company EKOVENT he is developing an alternative fireproof
suspension ceiling for upgrading longitudinally ventilatedroad tunnels with a
modern 2x3K ventilation system.
Related RSS Feeds