Julia Griffin
Joined

Location

Manchester UK
Profile Images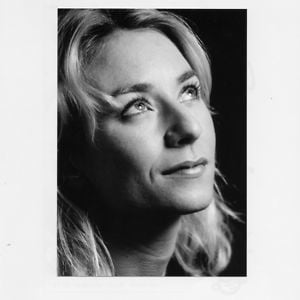 User Bio
juliagriffin.co.uk/juliagriffin.co.uk/Profile.html
Julia Griffin is a freelance dance artist operating in the UK and Europe with extensive knowledge and experience in teaching, performing and choreographing contemporary dance and dance video/film works. She has worked with professional dance artists and companies, along with established artists from diverse disciplines.
Her performance and choreographic work has been shown in UK, France, Spain, Iceland, The Netherlands, Slavinia, Estonia, Italy and Lithuania with companies such as Gestures Dance Company, Swamp Circus, Glee Club, Sensa Tempo, IS700, Twisted Collision Dance Theatre, Red Ladder Theatre CO, Gorgeous Dance Co, Igloo, Common Ground Sign Dance Theatre and Axial Dance, She is the Artistic Director of Voidance Company, a project based company that seeks collaborations with a diverse range of artists working in the North West region. She has worked on small to large-scale projects with, visual artists, musicians, photographers, video and sound artists, leading choreographers and film directors. Previous projects with artists include Emilyn Claid, David Massingham, Earl Lloyd Hepburn, Siobhan Davies, Hans Tuerling, the late Lea Parkinson, Penny Arcade, Julie Tolentino, Katherine Dawson, Pete Purdy, The Happy Mondays, Lawrence Turnball, Rachel Davies, The Beautiful South, Ruth Gibson and Bruno Martelli (Igloo), Phil Tune and the late Jeremy James.
Her performance and choreographic work has been seen on BBC 1's OK 2 TALK FEELINGS, BBC's 10x10: NIGHTFRONTIER, MTV, Granada T.V Best of the Fest and Manchester International Arts (Sensa Tempo, Penny Arcade). Her choreographic collaborations with Dance for Camera have been with TWISTED COLLISION'S award winning 'TREADING WATER', which was awarded by VIDEO POSITIVE in 1995, 'Golden Day Waltzing' intergenerational dance film commissioned by Heritage Lottery 2006 and choreography for Rachel Davies and film installation 'The Assembly' for Manchester International Festival 2007. Winner of the Turn Prize 2009 for, 'Three Crows on the Road' by Voidance Company.
She was the only UK choreographer selected for 'The Migrant Body Project' involving five countries, five selected choreographers and 10 international dancers in 2007. She has collaborated on 'Written on the Body', a Fracture Commission from the Arts Council, as performer and documentary filmmaker, an innovative 360-degree video installation screened at The Digital Planetarium in Birmingham's Think Tank.
Her career as a freelance dance and video artist in the North West, UK and internationally has allowed her to develop a strong collaborative element within the work she creates. Having worked alongside visual artists, musicians and bands including Black Grape and The Beautiful South, photographers, video and installation artists leading choreographers, theatre and film directors, alongside mentoring emerging dance artists. She worked with Marina Abramovich on 'Luminosity' and Joan Jonas on 'Mirror check'. Both solo shows were part of the 11 Rooms Exhibition at Manchester Art Gallery, which was part of Manchester International festival 2011
Her work looks at developing new movement languages through cross art synthesis, allowing a different level of response from both movement and art and how this relates to the viewer/spectator/audience.
In a career spanning over 22 years, she has investigated, explored and experimented with dance. This journey of ongoing collaborations between dance and choreographic practice and film/video medium in a contemporary context, challenges the symbiotic relationship that exists between dance, camera, body and site, performer and viewer. It is through various cross art form collaborative projects, sited dance works, short video works, installation and multimedia events that define her as an artist working with movement. She is passionate about unlocking the potential to create new ways of moving through artistic collaboration, devising new methodologies for creating original and thought provoking works that encourage participation and cross fertilization of art forms.
Related RSS Feeds
Recent Activity
Fabulous..well shot Steve and Neil and beautifully edited Neil. Another top film from Electric Egg....well done those men!!

Yet again another fab short!