Wayo Benavides
Plus
Joined

Location

Austin TX
Profile Images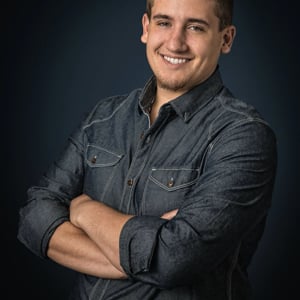 User Bio
Wayo Benavides is an award winning Director and Producer as well as an accomplished Writer and growing Videographer. His dedication for leadership and teamwork have always been truly evident in his work, but became obvious during his study at The Art Institute of Dallas where he thrived and has since developed into a remarkable filmmaker whose talents have earned him manifold awards, including a "Silver Telly" which was granted to him for his work with Camp Summit.


During Wayo's time at The Art Institute of Dallas he revealed his "hands-on" nature by being capable of retaining the information and techniques shown to him by his professors and be able to immediately apply the new skills to any of his current projects. His countless abilities were noted throughout his time at the institute when he applied to his university's Horror Film Race as an amateur freshman, leading a crew of 20 plus, yet still winning many awards and recognition from the audience. His team only improved after that year, by then going on to become the first and only team to consecutively win first place in their collegiate years that followed.


As Benavides walks onto a new set, its is instantaneously clocked with his bright, infectious, and undeniable energy that lends his crew the determination and passion needed to complete the job at hand and create a marvelous work of art. This energy is prominent in everything Wayo does, whether it be producing a film, writing a script, or simply having a conversation and creating new ties and connections with anyone he speaks with.

Wayo Benavides is a man of zealous character and displays fervent passion for his art and in his everyday life. He has a strong passion for his art and wishes only but to create and share it with everyone he can.