florent tillon
Plus
Joined
Profile Images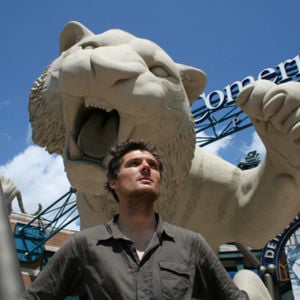 User Bio
I've just finished a feature documentary about Detroit : DETROIT WILD CITY. You can watch two trailers of it right now. A movie theater release will follow soon, and after, it will be on VOD, so everybody will be able to watch it.
You can also watch the tester than I made in 2008 to find a production and a cut scene of the feature film about the Detroit Rouge River, one of the most industrialised river in USA.
My others films on vimeo :
-The Sanctuary
-Gran Scala, the last western
-Las Vegas Meditation
-Porte Maillot Traffic Circle
-L'observatoire
You also can see it other things at : florent-tillon.fr
BIO :
Florent Tillon was born in New Caledonia, South Pacific Ocean. A self-educated filmaker, Tillon lives in the village of Menou, Nièvre, in the meddle of the French countryside. His first film, L'observatoire, debuted in 2007. It is a meditative documentary about an office building, shot entirely from its exterior. Then, he made a 52-minute documentary about a colony of rabbits trapped in a traffic circle in Paris. This film, Porte Maillot traffic circle, caught the attention of French producer Pierre-Emmanuel Fleurantin, who gave Tillon the opportunity to create a feature documentary about Detroit. Before filming began in Detroit in the summer 2009, Florent Tillon made two short documentaries about the decline of Las Vegas and the 2008 economic crisis in Spain, named Las Vegas Meditation and Gran Scala, the last western respectively. Today, his most important and vast project to date is Detroit Wild City. It recently was an official selection of both the Montreal International Film Festival and Copenhagen International Documentary Film Festival.
Related RSS Feeds