Chris Falkowski
Plus
Joined

Location

NY/NJ
Profile Images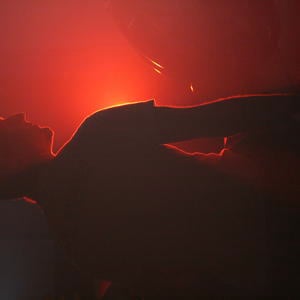 User Bio
I am situated in Jersey City and can easily travel to NYC or North Jersey at a moments notice as I live right near the Holland Tunnel. Have had experience with the Arriflex BL, SR 1/2/3, 35mm Arriflex BL, HDX - 900, HVX - 200, the RED camera, 7D, 5DMKII, the Sony PMV-EX1/3 as well as the HPX - 170. I am also proficient in setting up and operating a jimmy jib. I mostly 1rst but have various lighting experience DP'ing on Film as well as HD.
I have understanding of the detailed workflows that go on in todays digital cameras and have been a DIT for RED camera systems as well as in camera editing of the EX1 and 3. Very well traversed in cameras and have been always able to find my way around them.
Working at a studio for the last year and a half I have set up multicamera shoots and helped coordinate live shows with audiences. Shooting is a thing that comes naturally, with my Mac Pro situated at home I edit on FCP 7. At the bottom of this cover letter I've given a few samples of my work below my reel as well. I have been editing for the last 5 years and am very proficient and confident that I can get the job done well and right.
Taking a Steadicam course with Garret Brown I am certified to operate Steadicam systems. Having the experience to properly setup the steadicam make all the adjustments and dynamically balance it. I also have access to a Steadicam IIIA rig with bartech follow focus as well as a modulus 3000 wireless video tap.
I have worked as a Camera Assistant with a variety of Canon, Nikon, and Zeiss lenses. There is a feel for every lense and how they breathe with my own follow focus I have been able to gauge when and where focus drops.
Very punctual very serious with a casual attitude, I know what it means to work hard.
Equipment Carried-
Steadicam 12/24 Volt w/ TB6 Monitor
w Jerry Hill Electronics
2 BDF Follow Focus Systems 1 BDF Zoom Motor
1 CP Motor 1 Hedan Motor
1 M1 Motor
1 3000 Video Transmitter 1 1 Sony Video Receive-Tu-1041U
1 Trisonics Antennae
1 2 small Hand monitors
1 Arri eye piee adapter
2 Steadicam Arms
1 Car mount