Luka Zotti
Joined

Location

Como, Italy
Profile Images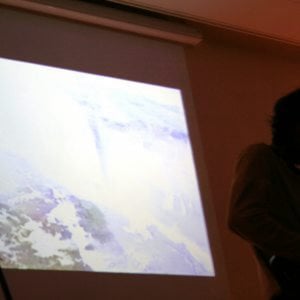 User Bio
Luka Zotti è diplomato in "Maestro d'arte" all'Istituto Statale d'Arte di Cantù (CO), ha lavorato per diversi anni come arredatore e falegname, parallelamente coltivava la passione per la pittura e per la musica che attualmente è diventata la sua prima occupazione.
Ha studiato chitarra presso la Civica Scuola di musica di Desio (Milano) con Roberto Cecchetto e Maurizio Aliffi ed insegna in diverse scuole di musica oltre che a dedicarsi alla sonorizzazione dal vivo di mostre d'arte, film muti e alla realizzazione di colonne sonore per documentari, film.
E' stato membro fondatore del gruppo artistico-musicale ON composto da musicisti, pittori, scrittori, fotografi col quale ha registrato alcuni album (Acque, Live at Teatro Aurora, 1+1=2, 16 minutes, On) e realizzato numerose performances.
Nel Dicembre 2007 è uscito l'album solista (CD audio + video) "Colori eMotivi" , per questo disco l'artista ha musicato dei video contenenti dipinti, fotografie e filmati, il tutto montato e realizzato da lui.
Ha realizzato numerosi arredamenti di recupero (tra cui anche per la propria abitazione) utilizzando vecchi mobili o tavoli ed intervenendo con modifiche come la decorazione oppure modificando dimensioni e design per rendere l'arredo "su misura".
Come percorso naturale ha unito le sue passioni e competenze (arredo, falegnameria, dipinti, musica, circuiteria elettrica) e ha realizzato una serie di oggetti di arredo-design creativo, una fusione tra oggetti di uso comune (specchi, quadri, stereo, luci) e opere d'arte.
Luka Zotti is qualified to the National Institute of Art of Cantù (Italy) in "Teacher of art",
he has worked for different years as internal decorator and carpenter, parallelly he cultivated
the passions for the painting and for the music that has currently become his first occupation,
in fact he teach guitar in the different schools of music and compose live post-scoring
for shows of art, mute film, videoprojections and realize soundtracks for documentaries, film..
He has realized numerous furnishings of recovery (among which also in his own residence)
using old furniture or tables and intervening with changes as the "artistic colouring" or
modifying the dimensions to make the furnish "custom."
As natural way he recently combine his passions and competences (furnish, carpentry,
paintings, music, electric circuits) and he has realized a series of objects of furnish-design.
Related RSS Feeds