Dj Ricardo Motta
Joined

Location

São Paulo - Brasil
Profile Images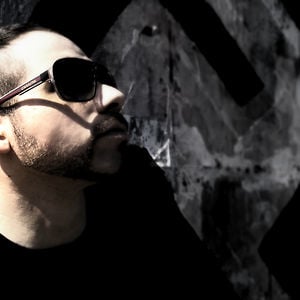 User Bio
Um artista versátil, com grande precisão técnica e grande repertório , seu estilo predominante é house, passando pelo tech house, electro e progressive house.
O talento de Ricardo Motta vai além da arte de mixagem, seu trabalho como produtor iniciado em 2003, ja lhe rende uma série de elogios da imprensa e do público.Com músicas de bom gosto e qualidade, Ricardo acabou chegando à Europa, através do cd da revista inglesa DJ Mag, a maior e principal publicação da música eletrônica mundial, com as faixas Bem melhor e Galinhada.Ainda neste mesmo ano, lança pelas mãos de Nic Fanciulli, no importante label britânico Renaissence, a faixa Spy, junto com artistas como Basemente Jaxx, Sandy Rivera, Anthony Acid e Paolo Mojo, está dentre as faixas preferidas do dj e tocadas em seus sets.Isso lhe rendeu credenciais para tocar nas festas do label Renaissance no Brasil se apresentando nos clubes Pacha,Warung entre outros.
Hoje possui diversos Eps e singles lançados por renomados labels como: Renaissance, Exun Records, Knob Records, BugEyed Records, Absolutely Records, Dj Mag, Superbia Records,Red Hammer Records, Southamerican House, Intelecto Records, Housbeat Records, Urbr, Lua Music, Eletrodomésticos, Smart Traxx, Memorabilia Records, Puzzle Records, This Beat Records, Display Records e também parcerias de produção musical com grandes nomes internacionais como: Del Horno, Joy Marquez , Tonny Puccio, Dj Dextro, Human Beans, Alex Milan, Jordi Sanchez, Jake Chec, Alejandro Roman, Jerome Zambino entre outros.
Durante o decorrer desses anos tem se apresentado em grandes eventos e clubs nacionais e internacionais como:W.Club (Lisboa Portugal), Rools Pub (Figueira da foz Portugal), Vinyl Plazza (Figueira da foz Portugal), Discoteca Karma ( Rio Maior Portugal), Lotus, Reebok Tops 2006, Disco, Pacha (Sp), Daslu, Warung,Kiwi (Flriranopolis),Vila Uber, Cabaret, Deluxe.E, Tostex, Deseo (Balneario camburiú) Disco Fever, Garage Club, It Club, Muzik, Ultralounge, Sound Factory, W. Mix, Rave EXP (Cuiabá), Mercado Mundo Mix (Rio de Janeiro, Campinas e São Paulo), Festa Da Val, Rave Indústria Cluber (Aracaju), Fashion Club (Recife), DOT (Maringá), Big Fish (Curitiba), The Hall (Curitiba), Box Club (Curitiba), Mediterrâneo (Curitiba), Factory, Confraria (Florianópolis), Nightlife (Florianópolis), Stereo Pub (Curitiba), Warp Zone, MTV Eletrônica, Lov.e, D-edge, Loungedeluxe, BuBu Lounge, SPKZ, Club Z, Skol Spirit,Zoof Club (Campinas), Clube Vila V, Hall, Cokeluxe, MTV Eletrônica, Big Fish, Warp Zone, Christmas of Love, Eletrogroove,E-Garden,The L Club,Vermont, Rose Bar (Cancún), The Beach Club (Cancún), Living (México D.F), PK Club (México D.F) entre outras.
Graças ao seu carisma e capacidade de cativar o público com seu diferenciado set list que provoca euforia geral, hoje Ricardo ganhou admiração e o respeito de uma legiao de fãs e dividiu as pick ups com grandes nomes como:John Digweed, Derrick Carter, Audiofly, Wally Lopez, Little Louie Vega, Yousef , Max Graham, Ricky Ryan, Ton Neville, Josh Wink, Behrouz, King Unique, New Order DJ set, Desyn Masielo, Demi, OMID 16B, Sven Vath , Marco Carola, Christian Varela, Jeff Swing, Dj Fist,Del Horno, Jordi Sanchez, Joy Marquez, Erich Ensastigue, Eric Entrena, Gustavo Zapata, Kriss Salas,Oscar L,Tonny Puccio entre outros .