Carolina Aubele
Joined

Location

Buenos Aires & NYC
Profile Images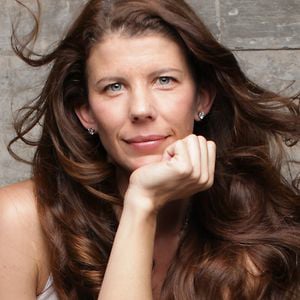 User Bio
CAROLINA AUBELE BIO
Carolina Aubele is a recognized Designer and Stylist , born in Buenos Aires, from a French German Family. Her brand Carolina Aubele, started in Buenos Aires in 1996 and by the 2006 was launched in NY for the High End International Market. She Sells her designs in the United States, Europe, Asia and Buenos Aires, and has been published by Magazines like Elle USA, NYLON, Vogue Brit., Sportswear International, City, WWD, Marie Claire USA, Teen Vogue, Style.com, People, A4, Cosmopolitan, Lucky, including the most important Argentinean Fashion Magazines. Due to her exquisites style in interior design, and that she is also considered a Lifestyle Icon,
Her houses have been photographed and published by Elle Decoration and Living Magazines.
Celebrities like Tyra Banks, Eva Longoria, Misha Barton and important Buenos Aires personalities have worn her designs. Her collections have been shown in Rio, San Pablo, NY, LA, France and Ireland.
Carolina Aubele is a constantly present in the media and considered an important reference for the feminine market, leading her to be the protagonist of an advertising campaign for SKIP Unilever in Latin America, as an Expert Endorser (TV, Graphics and technical contents of the Website). Her work with the media and with the world of communications is a constant in her career. For more information About Carolina Aubele: carolinaaubele.com
In 2007 her book ¨Dressing Room Secrets¨ was published by Editorial Aguilar, part of the Santillana group, it was reedited in 2008, 2010 and 2011 It´s first edition was sold out 45 days after it´s launching. ¨Dressing Room Secrets ¨ is a book with an innovative vision on fashion and personal styling from her unique point of view, resulting from her investigations and new theories. Her second book is ¨Dressing room secrets while expecting¨ by Aguilar from Santillana Group. Also writes a weekly column for Clarin newspaper. Her appearances on TV, FTV, GLITZ TV, MKTV are remarkable for her participation, as well as her presence as a host on Utilisima latinoamerica and the Fashion Network, and as a columns writer for newspapers and magazines like La Nación and Oh La La.
Carolina Aubele has her own teaching institute specialized in fashion and personal image consulting in Buenos Aires called Maison Aubele, where you can find Teaching, training, Online courses, Production of contents and Image consulting. Maison Aubele also makes Trainings and Strategic Alliances with other Spanish speaking Countries Institutes. For more Information : maisonaubele.com
Carolina Aubele also designs wardrobe for commercials since 1995, known for being obsessed with the details and creative aspects of her work, she is specialized in movies that require special designs because of their image and/or special visual effects, fashion products and complicated logistic type of films. She works mostly for International Campaigns. Since she has begun wardrobe she has made more than 250 commercials, including clients like Martini, Davidoff, Pantene Int, Coca Cola, Mercedes Benz, BMW, V.W, Renault, Nissan, Toyota, Motorola, Hennessy, Smirnoff, Campari, HSBC, Deutsche Bank, and with Directors like Jake Scott, Dawn Shadford, Michael Haussman, Anthony Anatasio, Martin Aamund, Tarzeem, Andy Fogwill, Luis Puenzo and Esteban Sapir, amongst the most importants.
The beginnings.......
Her first clients were her Barbies and at the age of 7 she learned how to sew pieces for the dolls and little clothes for herself. While she attended high school she began studies in Art and Fashion .
Following her high school years she began studying in Europe, at the Saga Int.Desing Center, in Copenhagen, Design direction at the Domus Academy, Milan and in House of Colour from London Image consulting, Executive and Politic Packaging .
Later, in Buenos Aires, she completed her university studies the two other passions she had; Film Direction at the F.U.C and Fine Arts..
Carolina does not consider herself a cliché designer, her vision on fashion and design is constantly interacting with her Art and Film work, nourishing her inspiration and experimentation, as with communication, what she considers to be a fundamental element in the image and fashion system.
Her working experience started when she was very young designing for brands like Diesel, Via Vai and Adriana Costantini. She later she opened her first Atelier were she created her first collections and first wardrobes for commercials and music videos.
Celebrating the 35th anniversary of the creation of the Barbie Doll, she was hired to design a doll as part of the Latin American Collection, for the international Mattel Catalog.
Prizes and Nominations:
2006 "Vocación académica" award, granted by "Fundación el libro and Lázara editors" 2003 APPE – Spain, best advertising costume design for the Coca Cola commercial "Guru" directed by Sebastien Grousset and Tesauro Production company. 2001 Nominated as argentinian representative in the category of Designer of the year, for Vogue Magazine, Spanish edition, at the Latin American Fashion Awards. 2001 Nominated for the "Tijera de plata" award, granted by the Argentinian chamber of fashion. 1998 Nominated for the Moet Chandon fashion awards, under the category of" avant garde design". 1996 Selected for Saga for tutors, at the SAGA International design center, Copenhagen – Denmark. 1994 Finalist at the Smirnoff international Fashion Awards at Dublin, Ireland. First Prize for the Smirnoff Fashion Awards in Argentina 1990 Finalist at the Alpargatas Fashion design competition for students. 1989 First prize at the Saga Furs of Skandinavia Award n Argentina for Denmark.
Related RSS Feeds