Profile Images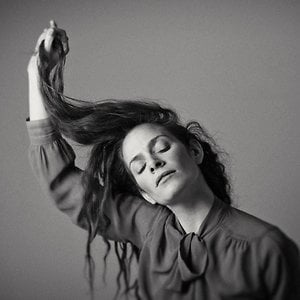 User Bio
OFRIN- A newborn Phoenix
"Ofrin has a vision, a world of her own. Her music is almost dangerously hypnotic attempt to open up her to transform one from this world to another. Just when you thought that you managed to understand her she jumps on you and pulls you into a trance-like, wonderfully wild strudel, which picks you up lovingly, challenges and lifts you. Ofrin is more than music. Ofrin is Odysseus and the Sirens combined." (Robert Gwisdek aka Käptn Peng)
You might as well expect the unexpected as she is about to show us the extant of her wings. For the last 2 years this little Phoenix is growing to become the artist that she really is, working on her forth album THE BRINGER this time as a solo artist, taking care of every aspect of it – song writing, composition and production, as well as video art, costume design, graphics and artwork, she is not afraid to learn, experiment and DO thing's she never tried before.
THE BRINGER, Ofrin's 3rd released album is a conceptual cross media project about the topic of communication in the modern world/times. combining music/art/video installations.
Ofri Brin aka OFRIN, born and raised in a scenic and secluded community, she discovered her voice at the age of 14 - and soon everyone around her did just the same. After taking part in several musical projects in Israel, New York and The UK, Ofri moved in 2005 to Berlin, and established OFRIN,
Working with names such as Eddie Stevens (Moloko, Roisin Murphy,Zero 7). Phonique. Due to content and message of her work, Aside to Performing in music clubs all over the world she has been asked to take part in unique Projects like TED TALK, Betterplace.org, fashion and benefit events.
Related RSS Feeds