Profile Images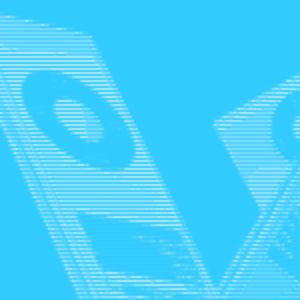 User Bio
LUCA LEGGERO
leggerostudio.com
BIO
Luca Leggero is an Italian media artist and musician.
With his works he has made a personal reading of art history by relating it to the web (Net.art loves old.art, Malevich HTML, Fluxlines).
His recent interests revolve around the alternative use of mobile phones to create audio and video performances, music compositions and installations (Airplane mode, Over 425,000 ways to make noise with your smartphone, Filters, Party light).
He is the founder of the multimedia collective MAIS and he is part of the editorial board of the artist books publishing house Atypo.org.
SELECTED EXHIBITIONS & PERFORMANCES
2013 "Dieci volte BAU", Fondazione Bevilacqua La Masa, Venice
2013 "this is our house / this is our rules / and we can't stop", Microscope Gallery, Brooklyn, New York
2013 "It's so A-typ(o)ical", Galleria Studio Gennai, Pisa
2013 "Atypo.org: artist's books in the post digital era", transmediale, Berlin
2012 "Do it improvisation", Museo del Vetro, Empoli
2012 "Electro BAU", Museo Villa Croce, Genova
2012 "BYOB MILANO", Museo Pecci, Milano
2011 "Over 425,000 ways to make noise with your smartphone", Microscope Gallery, Brooklyn, New York
2008 "AHA Camping", S.a.L.E., Venice
2007 "Allusions or: Histo/Reconstruction", TAGallery, Internet
2007 "Fluctuate", Reg Vardy Gallery, Sunderland
2005 "Arte contro la Killer-Cola", C.S.O.A Forte Prenestino, Rome
SELECTED PRESS
2013 "Passaggi e atypici paesaggi" by Ministero dei beni e delle attività culturali e del turismo
2013 "Bau Una scatola di musica e arte" by Ilaria Sabbatini
2013 "Post-digital books ed editori atipici" by Simone Rebora
2013 "It' s so a-typ(o)ical" by Ilaria Sabbatini
2008 "How to make a perfect Malevich using only basic HTML code (2006) – LUNK" by John Michael Boling
2007 "Click and old.art" by Par sumoto.iki
2007 "F L U X L I N E S" by Jo-Anne Green
2007 "Fluxlines" by Random Magazine
2005 "Net Art loves Old Art" by Valentina Tanni
2007 "Corti d'autore: dal 16mm all'Html" by Elena Giulia Rossi, L'Unità on line
2004 "Sunday Laylines"
Related RSS Feeds
Luca Leggero does not have any videos yet.