FORMALINA
Joined

Location

Poland Wroclaw
Profile Images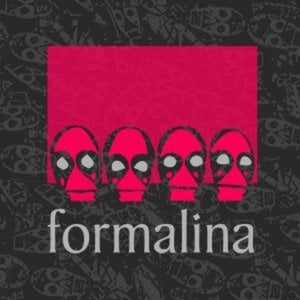 User Bio
FORMALLy, FORMALINA was created in 2006.
It grew from the need for creative interference in the vague reality; from love for the non-trivial FORM and interesting LINE, colour and contrast, niche and fashion, deconstruction and eclecticism, breaking and fitting in conventions...
Formalina stands for originality and uniqueness. It offers things that are inimitable and intriguing – mostly in the category of utilitarian, yet artistic, clothing, jewellery, interior design.
Formalina operates on the basis of an artistic manufacture.
A small studio in Wrocław, combining the features of a fashion show room and a design and tailor workshop, screen printing house and a jewellery atelier, is a place where the designs are created and Formalina's ideas take form.

The main field of Formalina's work covers fashion design and making clothes, especially:
1. The design and creation of Formalina's own clothing lines. The clothes are handmade and sold in single units – a denial of the omnipresent mass items made in China and the anonymity of the designer and consumer;
2. Designing and producing custom ordered clothes – the clothes are the result of the creative work of the client and the designers, who suggest their own, unique solutions, fabrics, details; they help create the holistic image.
3. Creating original t-shirt and fabric designs, from which collections of unique, small edition t-shirts and clothes are made, as well as short series of belts, bags, backpacks, underwear etc.
Formalina uses various print technologies – mostly screen print and flock.
It also takes orders for a wide variety of printing jobs.
Formalina designs and creates special order costumes.
Designing silver jewellery is a separate field of Formalina's activities. Earrings, rings, wedding rings, bracelets and necklaces are custom made for individual orders.
Formalina loves new challenges – it's open for cooperation and a flow of creative ideas!
Related RSS Feeds
Recent Activity
FORMALINA does not have any activity yet.