andres sarda
Joined

Location

barcelona
Profile Images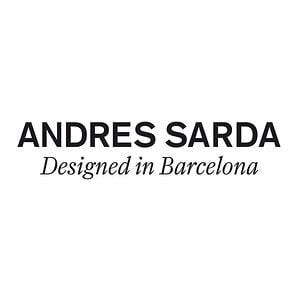 User Bio
ANDRÉS SARDÁ AND NURIA SARDÁ:
LOYALTY TO A BRAND
A company project spanning two generations
Andrés Sardá is a textile engineer who comes from a family deeply rooted in the Catalan textile sector. In 1962 he founded a company for the manufacture of women's underwear in Barcelona.
As Managing Director of his new company, Sardá focussed his efforts on the evolution of new ideas, which, in the context of the time, broke away from everything that had been considered normal up until that moment. From his past experience working in the family business, he knew that it was extremely important to give an international projection to his project. At the same time, his creative personality and advanced way of thinking created a need to break away from stereotypes and transform the aesthetics of women's underwear.
At that time, women's underwear was designed to be practical, orthopaedic almost, without focussing on the aesthetic design. The resulting underwear was not attractive and women felt compelled to hide their underwear. Andrés Sardá gave importance to the design and image of lingerie, which was not only comfortable and practical but also sophisticated and sexy. His first collections launched the concept of lingerie or Moda Íntima, which proved to be a successful concept that greatly pleased women. This, in turn, positioned his company at the forefront of the market, especially in the high-range product segment.
His designs and their success paved the way towards internationalisation and in 1965 the company made its first exports to France for top-level clients such as Galeries Lafayette and Printemps. His message was understood and welcomed by the connoisseurs of a country at the cutting edge of fashion, which shared Sardá's desire for re-invention and the constant overthrow of stereotypes.
Spain's subsequent entry into the European Community boosted the company's export process begun in 1965. This pushed the company into an exciting position, whereby it began to measure itself in terms of creative challenges, quality, price and distribution in a market that it shared with top international brands.
Its strategies bore hugely positive fruits, which guaranteed the company's international scope and Andrés Sardá's fame as a lingerie designer.
If the aesthetic component was a constant stimulus, quality and functionality were equally as important, spurring the designer on in his creations. His experience in the family businesses was also a great help, where he had played a part in the creation of innovative and breakthrough techniques, such as the use of Teflon in lace manufacture or the use of nylon in the manufacture of Leavers lace. His new business challenge led Sardá to be the first to use fabrics with Lycra—an elastic fibre that revolutionised design possibilities in women's underwear, in addition to other technological advances. Like the alchemist of the Renaissance, Andrés Sardá gave free rein to his imagination and had sufficient curiosity to discover techniques that were ideal for making his dreams a reality.
The company continued in the same creative direction and in 1970 its product range was increased to incorporate the production of swimwear collections. The designer chose this moment to put a new challenge into motion and position the company collections in the highest market position. Once the business project had been consolidated, its aim centred on becoming prominent in the luxury sector.
Supported by his family structure and based in a cosmopolitan and avant-garde city like Barcelona, Andrés Sardá clearly understood that keeping his own identity was very important in order to give the brand a unique personality and successful following. Perseverance was the key and to achieve this, it was essential to be loyal to the brand while preserving its freshness and always thinking about new features, as well as creating beauty.
Little by little, Sardá transmitted these values to his daughter Nuria, who underwent extensive training in other international departments of the company before joining the design team headed by her father in 1995.
Both of them have worked hard to preserve the artisan tendency of the family tradition, represented by the company. At the same time, both designers are on a constant quest to surprise and delight women throughout the world with their product range. The arrival of Nuria Sardá in the design department was equated with the renewal of enthusiasm as well as providing stimulus for shared creativity. This whirlwind of ideas in complete harmony has enabled the challenges to become greater, stepping up a gear towards a space without limits: the luxury sector.
Creativity, excellence, new materials, the love of risk taking in design and the desire to surprise are the main attributes that define the product style at Andrés Sardá.
Precision of form, finesse and delicacy of finish and focus on comfort define the production standards.
Barcelona and its ebullient atmosphere as an open-minded city, in addition to the hubbub of its Mediterranean squares and intercultural setting, provide a context and backdrop for this long-established business project.
The ANDRES SARDA brand and the new brand SARDA are the collections that are currently produced by the company, originally founded by Andrés Sardá and now under the creative management of Nuria Sardá. Collections feature underwear and swimwear for women of high standards and complex tastes, who search for beautiful, sophisticated and sensual products. These products are targeted at a diverse range of women of different ages that share a desire for what is surprising, different and new. These are women that are not frightened of making mistakes, who go for cutting edge designs, and out-of-the-ordinary colour schemes. These are women that savour fashion and feel completely in control of both their bodies and their lives, women who give importance to quality and understand luxury, women who know how to appreciate exceptional standards and who are attracted by exclusivity. These women share the same spirit as the connoisseurs who opened up the French market to a revolutionary lingerie designer, the same women who are now the inspiration that fuels the creativity of Nuria Sardá.