Antonio Ortuño
Joined

Location

New York
Profile Images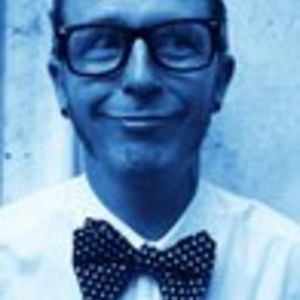 User Bio
Spanish artist Antonio Ortuño, Alicante, 1970. I express myself through single-channel video, video installation, and video combined with art. These are empathetic tools that help me better reflect circumstances that are otherwise hard to assimilate or understand, sometimes due to our own ignorance about ourselves, given the little interest we have in introspection or, simply, due to the fear of knowing how we actually are in our most intimate beings.
In my case my work has always centred on video, videointalations, photo, drawings, boxes and objects which for me reflect more easily those sensations or feelings which are dificult to assimilate or undenstand because of our own ignorance or lack of experience. My idea is to continue working on artistics projects with this philosophy in mind and make the public feel those rich, pure sensations and help them reflect on their own emotional situation. Love, but also fear, pleasure, anguish, happiness, anxiety and doubt, among other emotions, all make up part of my work. I hope in some way to de-dramatize the situations and eliminate their aggressive tone, so that the viewer doesn't feel them directly, but rather reflects and understands their meaning, the reason for their existence.
The artistic journey of Antonio Ortuño began began in Zaragoza in the Contemporary Art Festival "Conmutaciones-02", with the video installation "Por Amor/Deshechos" ("For Love/ejection"). Later came Valencia, where I presented the video "Él, antoñito" ("He, little antonio") in the space "El almacén del adecuado comportamiento" ("The store of appropriate conduct"), part of the Second Valencia Biennial. Later works include "Despegar" ("Detach"), a video he screened at the "Nabi Center" in Seoul, South Korea; the video "¿Te parece que esto son sólo palabras?" ("Does this seem like just words to you?") in the International Festival of Video Art in Valencia in the Sala Parpalló; the video installation "Individualities" in Local Project gallery in New York; and his participation in "The Most Curatiorial Biennial of the Universe" at ApexArt gallery in New York and in Animal Gallery in Santiago de Chile with the video "Love=pleasure". Recently he also participated at "Framing AIDS" in the Queens Museum of Art in New York, Pool Art Fair in New York City and the Spain Art Fest´10 in Times Square and this year with his solo show "My American Uncle" in the Contemporary Culture Center L'excorxador in Spain and Local Project with the solo show "Escapes and Lies".
Related RSS Feeds