John Rega
Plus
Joined

Location

Boston, Massachusetts
Profile Images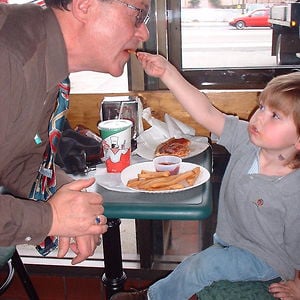 User Bio
John's love of food dates back to his early childhood years living in a 3 story 12 apartment building in the North End of Boston and later in the South End of Boston. He can still remember the aromas of the cooking in those melting pot apartment building kitchens, and learning at a very young age of 9 to appreciate the varied ethnic culinary approaches of those living literally next door: Polish, Greek, Italian, Lebanese, Hawaiian, French, Philippine, etc. As a child of 8 years and beyond , he had a street-side stand on Harrison Ave., next to an Italian Butcher Shop , where he sold his own cooking, mostly puddings and cake that he cooked along with his Italian mother. He also performed "with a puppet show," as he sold the foods, John adds. His appreciation of ethnic dishes and their cultures has continued on the "Fooding Around' television and radio shows.
John is well traveled, especially enjoying the Mediterranean destinations annually and has experienced the cultures and foods of Italy, France, Portugal, Sicily Spain, Egypt and Greece. Over the years his trips to Denmark, Sweden, Norway and Russia has also broaden his palate. He especially enjoys the pastries and cheeses of these countries.
His herb and flower gardens are enjoyments during the off hours of touring restaurants, producing cooking shows, interviewing regional and national restaurateurs and chefs and above all meeting fellow foodies throughout the world at conferences and conventions. "The history of foods has always fascinated me and I'll read any book that broadens my knowledge of how foods were integrated into world history. It is amazing what is revealed in these books and learning about food trade and cultivation over the millenniums.", says John. " Food is truly the souls of cultures throughout the world."
John loves the food industry and holds great respect for those who eke a living from this beloved passion of hospitality and producing specialty foods and wines.
Reflecting on his life, John concludes, " I think what I've done over the past decades has brought people a lot of enjoyment and interest in ethnic foods since those fond days of the aromas from neighborhood apartments. Besides....after each television show is over, I'm able to share my work with fellow foodies and eat it too!"
Related RSS Feeds