Profile Images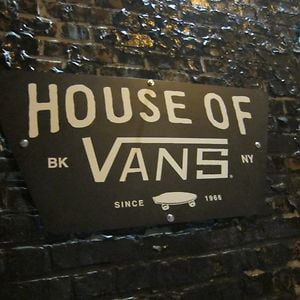 User Bio
" In 1966, the Van Doren Rubber Company opened up for business in California. Within a few years, the whole skate culture adopted Vans shoe as their favourite brand and today Vans still represents a look that epitomizes the Southern California lifestyle.
With more than 40 years of history – and now offering a complete range of footwear, apparel, accessories, snowboard boots & outerwear and Pro-Tec protective equipment – Vans has risen to become a worldwide dominant force in the action sports industry and the genuine brand of choice for the contemporary lifestyle consumer.
VANS "OFF THE WALL": ORIGINAL SINCE 1966.
En 1966, la compagnie Van Doren Rubber a ouvert ces portes en Californie. Après quelques années, les skaters ont adopté les Vans comme leur compagnie de chaussures préférées. Aujourd'hui, Vans continu de représenter l'image du sud de la Californie et son originalité qui là rendu si célèbre.
Avec plus de 40 d'histoire Vans offre aujourd'hui une grande sélection de chaussures, de vêtements, de casques Pro-Tec et de bottes de snowboards ce qui fait de Vans un chef de fil dans l'industrie de l'action-sports et le premier choix des consommateurs d'aujourd'hui.
VANS "OFF THE WALL": ORIGINAL SINCE 1966