Vegetable Islands
Joined

Location

Melbourne
Profile Images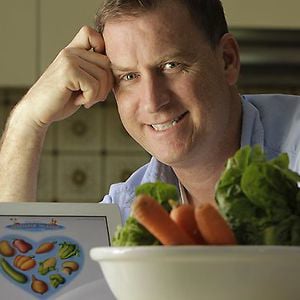 User Bio
Welcome to Billy Wood's Vegetable Islands
"The aim of art is to represent not the outward appearance of things, but their inward significance". Aristotle
We all know that most children have worries, from having a fear of the dark or of sleeping alone. Or maybe sometimes they feel just a little different and left out. This prompted me to produce a series of stories for parents and children that deal simply and sensitively with these childhood issues.
Today's children, raised in a fast-food culture, are falling victim to obesity, diabetes and constipation, and have poor protection from common coughs and colds. Lack of exercise is also a factor. All the vegetables in these stories actively explore their islands, where each discovers something more precious than gold. The interactive links in the stories also reveal amazing facts about the featured vegetable and its special contribution to your child's physical development. All Vegetable Islands stories include a recipe for a tasty, easy-to-cook vegetable dish.
All 10 stories have been designed to be read individually on an iPad or tablet with my downloadable app. By entering in their name and gender, the reader makes the app SPECIAL to them alone. Imagine, having a book written JUST FOR YOU!
Set out today on your family's adventure to a happier and healthier future!
Buy this app on iTunes!