VFS FILMS
PRO
Joined

Location

Riga, Latvia
Profile Images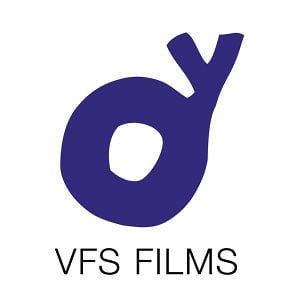 User Bio
The mainstay of our production is the production of documentaries. VFS operates with a small full-time staff, but what makes us feel really strong is the fact that over the eight years we have grown into a solid network of mostly young directors, cameramen, scriptwriters, including some of the best film and TV professionals in the Baltic States. The success of VFS largely lies in the combination of a professional and talented team, a skilful use of cutting-edge video technology, and a dynamic approach to the production process. Documentaries produced by VFS have been broadcast by ARTE, ARD, YLE, ERT, SVT, DR, RTBF, ORF, PTV, SBS Australia, SABC, RTR, ETV, LRT, LTV. Vides Filmu Studija is a member of the European Documentary Network (EDN).
******************************************************
VFS darbības galvenais virziens ir dokumentālo filmu veidošana. Mēs esam neliela studija, kurā darbojas pārsvarā jauni un talantīgi režisori, operatori, scenāristi, kas ir atzīti augstas klases profesionāļi savā jomā. Strādājot pie filmām, VFS cenšas apvienot visu labāko, ko spēj dot talantīga komanda, augstas klases filmēšanas un montāžas aparatūra un dinamiska pieeja filmu ražošanas procesam. Mēs sadarbojamies ne tikai ar Latvijas TV kanāliem, bet arī ar vadošajām Eiropas telesabiedrībām – ARTE (Francija/Vācija), ARD (Vācija), YLE (Somija), SVT (Zviedrija), DR (Dānija), RTBF (Beļģija), ORF (Austrija), SBS Australia, SABC (Dienvidāfrika), RTR (Krievija), LRT (Lietuva), ETV (Igaunija). VFS ir starptautiskās organizācijas European Documentary Network biedrs.
Related RSS Feeds