VHBC Tech Staff
Joined

Location

Anderson SC
Profile Images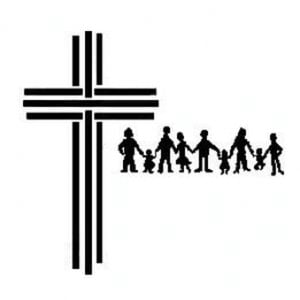 User Bio
Varennes Heights Baptist Church
Anderson SC
864-226-6919
vhbc.net
Ministry is key to all that we do. It is all about connecting people with the Lord Jesus Christ, discipling them, and getting them involved in ministry. We believe that the key to ministry is balance. A balanced ministry will minister to every age group. If we are to fulfill the Great Commission, then we must reach all people of all age groups with the gospel of Jesus Christ. A church should be a place where the entire family from grandparents to grandchildren can come and worship. This belief in having a balanced ministry is incorporated into all that we do. From children's ministries to senior adults, we minister to the specific needs of each age group.
To say that we believe in a balanced ministry also includes new innovations. A balanced ministry means that we are constantly seeking new ways to minister the gospel of Jesus Christ. In fact, a balanced ministry requires us to be very innovative in our approach to reaching and ministering to all ages.
In our worship services we have a blend and a variety where anyone can come and be blessed.
In our beliefs we are solidly Biblical. We believe that the answers to life lie within the Word of God and that our world view should be Scriptural. Decisions in the church are made based upon what Scripture teaches. From that belief comes the foundation for a Christ-like life. The ministerial staff of Varennes Heights involves itself in personal ministry. The staff visits hospitals, nursing homes, and the homes of members and prospects. We involve ourselves in some of the most important events in people's lives such as preparing for weddings. When individuals are sick, in the hospitals, or experience the loss of a loved one, the staff is available to help them through this period. The members of this church are also very much involved in personal ministry. Jesus said, "Inasmuch as ye have done it unto one of the least of these my brethren, ye have done it unto me." (Matthew 25:31-46)
We recognize that each person must follow the leadership of the Holy Spirit for their life and ministry. If God leads you to become a part of this church, you may do so in one of the following ways: 1. Salvation and Baptism by immersion, 2. Transfer of church letter from another church of like faith and order, or 3. Statement of faith if one's church letter cannot be found, or 4. By immersion if you are coming from a church which does not practice immersion but you accept the doctrinal beliefs of this church.
Related RSS Feeds