Vector Voltage
Plus
Joined
Profile Images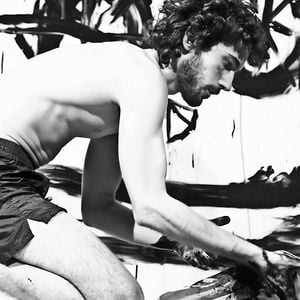 User Bio
Victor F. de M. Torres is an interdisciplinary, multimedia, and community artist born in Rio de Janeiro, Brazil. He currently lives in Baltimore, Maryland and teaches New Media for the Creative Arts at George Mason University in Fairfax VA. Torres holds a MFA in intermedia and digital arts from the University of Maryland Baltimore County. He has a Bachelor of Arts in Socio-Cultural Anthropology.

Torres' work has been shown in Baltimore at the 100th year anniversary of the Baltimore Museum of Art, Artscape 2011, The Red Room, Current Gallery, Transmodern Festival, The Whole Gallery, Tarantula Hill, Maryland Art Place, and the Thames Street Wharf Building at MAP's Starlight Dinner – where he was recognized as an "Art Star". In New York City Torres' work has been seen at Mix NYC 2012, La Mama Galleria, and Dixon Place. In Rio de Janeiro, Brazil his work has been shown at Plano B. Victor has recently participated in LaBbodies' "Boundaries, Borders, and Barricades" performance art festival in Baltimore, MD and is currently showing work at the Monmouth Museum in New Jersey as well as Colors of Humanity Online Gallery.

Torres is an organizer and founding member of both Glitter Thighs and SEAK (Socially Engaged Arts Kolective). Glitter Thighs has received City Paper's Baltimore's Best 2013 while SEAK has received the sponsorship of Maryland Art .