Carlos Cuervo
Joined

Location

Miami FL
Profile Images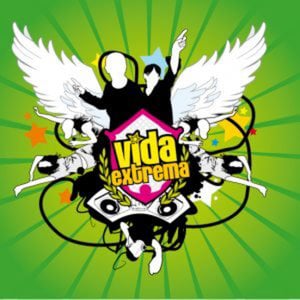 User Bio
Vida Extrema Podcast es una iniciativa audiovisual que hace parte de Vida Extrema Network. Una red creada por jóvenes que quieren romper estereotipos, desafiar el estilo de vida de la juventud actual y traer un cambio a través de los medios, que no solo sea positivo, si no profundo y que se genere del interior hacia todas las áreas de la sociedad comenzando por la generación emergente y su cultura joven.
El propósito de Vida Extrema Network como compañía de medios audiovisuales es impactar la cultura y mostrar que una relación con Dios es relevante y esencial para una Vida plena y realizada. Una Vida Extrema!
Vida Extrema es una compañía que se financia autónomamente de forma particular y no esta afiliada a ninguna otra compañía, denominación u organización.
El podcast semanal es difundido a través de diferentes medios gratuitos de distribución y está disponible en varios formatos, incluyendo la subscripción por RSS.
El programa está conformado por secciones tales como:
El Toque: donde se presentan videos musicales, conciertos en vivo y shows exclusivos de Vida Extrema.
Pulso: donde se presentan entrevistas a artistas y gente del medio que trae un mensaje relevante para la generación extrema.
Con Ritmo: Sección dedicada a clases de baile y coreografía, con algunos toques de teatro y pantomima.
Veinticuatro Frames: Es la sección donde presentamos cortometrajes que no pretenden solo entretener sino impactar la conciencia y la cosmovisión.
Próximamente se completaran las secciones de Vida Extrema Podcast en su tercera temporada para conformar un programa de televisión de 30 minutos.
Interesado en patrocinar o pautar su publicidad en Vida Extrema Podcast alcanzando una audiencia global de miles cada semana? Dirija su correo a podcast@vidaextrema.com
Vida Extrema es Producido y Dirigido por Carlos Andrés Cuervo. carloscuervo.net
Vida Extrema (Extreme Life) Podcast is an audio-visual initiative that is part of Vida Extrema Network. A Network created by a group of young people that want to break stereotypes, challenge the lifestyle of the current generation and enact change through the media, not only a positive change, but one that is profound and will be generate from the inside to affect all the areas of society starting with the emerging generation and it's culture.
The purpose of Vida Extrema Network as a multimedia company is to impact culture and show that a relationship with God is relevant and essential to a fulfilled life. A Extreme Life!
Vida Extrema is a self-contained, for-profit business not affiliated with any other companies, denominations or organizations.
The weekly podcast is distributed trough different free media outlets and is available in several formats, including a subscription service by RSS Feed.
The program is divided in different sections:
El Toque: presenting exclusive music videos, life concerts and shows.
Pulso: With interviews to artists and people from the media with a relevant message for the extreme generation.
Con Ritmo: Dedicated to teach choreography and dance, with some theatre and mimes.
Venticuatro Frames: A section for short films that are not just intended for entreatment but for an impact in the conscience and world-view.
All of this is soon to be completed as a 30min TV program.
Interested in advertising in Vida Extrema Podcast or any other future idea from Vida Extrema Network reaching an audience of thousands every week? Contact us at: podcast@vidaextrema.com
Vida Extrema is produced and directed by Carlos Andrés Cuervo. carloscuervo.net