Weekend Challenge: Fauxtographs II
Hey there, my tricky tribe,
I hesitate to post this—I suffer badly from second-hand embarrassment—but this weekend is going to be about tricking your friends. Or your family. Or even a few strangers (those poor, poor strangers). Perhaps you've even been a victim in the past. Let's revisit a Vimeo Classic: The Fauxtograph!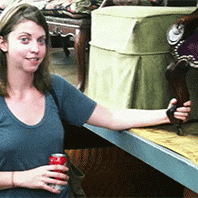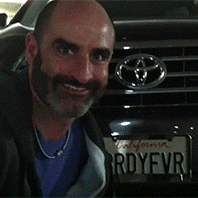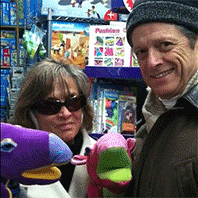 All you have to do is pretend to take a picture while you record a video. You could see how long you can get a Group to wait around, like we did for our Holiday Portrait a while back, or just replace all possible photos of other people with video, like Dean Fleischer-Camp does in his video "Smile" [Warning: a little frustrated language from Jenny Slate that might not be cool for the kids]:
It's a surefire way to breed distrust and create a general wariness among your friends, but WORTH IT, amiright? Off you go, take some fauxtos and share them here!


+ Take some Fauxtographs!
+ Usually natural sound is best, but if you add music, make sure you use a song you or a buddy created, or something from the Vimeo Music Store! If you do choose to use a Music Store song, please throw a link in the description.
+ Add this at the end of your video's description: "Created for the Weekend Challenge: vimeo.com/groups/weekendchallenge"
+ Upload and post your video to the Weekend Challenge Group by ***Tuesday, October 22nd, 2013*** at 11:59 PM (EST).
Only videos made specifically for this Challenge will be considered.


+ The winner will receive a free Vimeo Plus account for one year, and one of our stunning new trophies! If you're already a Plus member, you'll get another year!
+ The runner-up will receive an extra 3GB of upload space.

All videos must be approved by the Vimeo Staff before appearing in the Group, so don't worry if your video doesn't show up at first; we'll get to it!
Ready for a challenge?
Sneak some Fauxtographs!
Accept this challenge
***-------UPDATE--------***
This week's winner is Ryan Nanni, for a surprisingly benevolent use of the Fauxtograph as a way to meet strangers in Moving Portraits:

The Runner Up is Ben McCormack with Cheese! (check out the adorable photobomb at 0:46).
Honorable mention to Penya Pictures for Drunken Photo Op.
See you guys tomorrow for a SpOoOoOky Challenge :)
-Cam
Lesson Summary
This weekend, trick your friends by pretending to take a picture while you record a video. It's the Fauxtograph!
New to Video School? Read our Frequently Asked Questions.
Submit Your Tutorial
Most of the video tutorials in our Video School lessons come from Vimeo members. If you have a tutorial you'd like to share, please submit it here.