Video Sound Art
Joined

Location

Milan, Italy
Profile Images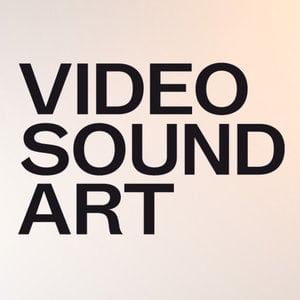 User Bio
Video Sound Art is project originated from the collaboration between Le Cicale dell'Arconte Association and art portal noknockroom.
Video Sound Art is a video art festival which is happy to propose the excellency of contemporary visual culture within the historical setting of the castle of Abbiategrasso thanks to the best videos realized by young creative artists which will be screened at the same time with works by renown International creative artists.
The festival will also propose night shows taking place in the court yard of the Castle aimed at creating a multi-disciplinary discussion between various art expressions. Le Cicale dell'Arconte has chosen amongst international artists thus offering the Video Sound Art audience a highly qualitative music selection.
Video Sound Art is a festival created on the model of other European initiatives which favour youth creativity - Onedotzero London, Pictoplasma Berlin, The Hyères festival, This Must be the place Stockolm, British Portrait Award London. The starting point is the selection of young emerging talent. Le Cicale dell'Arconte plans to propose an alternative to traditional distributive channels, which are often thought to be the only ones capable of giving visibility, possibilities to exhibit work and professional jobs. The alternative lies in the opportunity of creating parallel channels, promoting chances of Exchange aimed at favouring collaborations and new job opportunities.
Beside spotting new spaces for the exhibitions, the Association will propose a pedagogic insight hosted by highly qualified professionals. Training is fundamental to transmit competences and advanced knowledge aimed at making our Country competitive and making it a leader in Europe in the education of young creative generations. The prize giving of creative excellencies (which will take place following a selection) will be sided by training and activities lead by renown artists who have made a mark in the field of experimentation.
Technological revolutions of the past twenty years, referring to creative use of software, new communication possibilities, the introduction of the idea of multitasking have determined the birth of artistic expressions which are not always closely connected to just one creative sector. Never ending technological evolution has changed the tenets of our art naturally and has become the main means of expression of the new generation.
Le Cicale dell'Arconte will host artists, whose works have made a mark as examples of contamination and who we think are the most suitable to meet with new emerging Italian talent both in training and performances.
Related RSS Feeds