VIG ZARTMAN
Joined

Location

Vienna, Austria
Profile Images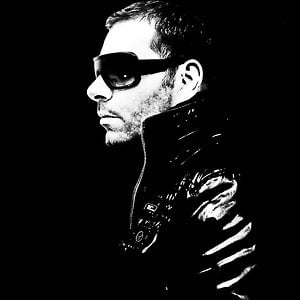 User Bio
Vig Zartman is an award-winning film composer, music producer and songwriter.
Educated at the University of Music and Performing Arts in Vienna, Vig has composed classical music, almost all genres of popular music and since 2013 has channelled his prowess and talents into film scoring, with particular interest in drama, thriller, action and horror.
Vig's signature style is very much a fusion of his vast musical experiences in all disciplines across all genres and brings a fresh and very welcome approach to contemporary feature film music.
A stand-out feature of Vig's signature style is the deep soulful melodies and original rhythmic pulsating structure which lends itself perfectly to contemporary features and film noir. Moreover, Vig has direct influences from the music of Middle East.
In 2007 Vig composed the music for ORF1 tv series, Rat Mal Ver Zum Essen Kommt which led to 2 albums in the ORF Music library and placements in feature films including Die Lust der Manner (Dir. Gabriele Schweiger) in 2012. Vig has also composed and produced successfully for international commercials, in Austria and also for international campaigns.
As a producer and songwriter Vig has worked with some of the best, including Hubert Tubbs – a regular performer with Santana and The Rolling Stones, Jade Davies with UNIQUE II achieving global recognition making gold and double platinum sales and Eddie Cole, who has famously worked with Diana Ross, Tom Jones and Aretha Franklin to name but a few.
Since winning the Young Talented Composer award in 1994, Vig has gone on to win awards on an almost yearly basis, most recently achieving 2nd place in the Austrian Film Composer of the Year award in 2014. So as well as finalist of Transantlantyk Film Music Competition, Poznan, Poland. Jury of Transatlantyk Film Music Competition 2013 are:
Marco Beltrami – composer, he has already been nominated twice for the Academy Award for the music score for "3:10 to Yuma" and "The Hurt Locker ("World War Z", "Wolverine").
Jan A.P. Kaczmarek – (Chairman of the jury) - composer, the Oscar winner for his score for "Finding Neverland," ("Unfaithful," "Hachi: A Dog's Tale").
Vig Zartman is represented by SMA Talent Agency, London, UK.
Related RSS Feeds
Recent Activity