Vincent Lecrocq
PRO
Joined

Location

France
Profile Images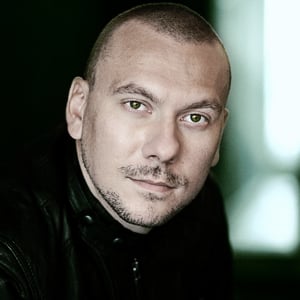 User Bio
Born in North of France and raised in Paris suburbs, I was very interested in comics, TV and movies in my teens. When I was a kid, I began to make some short films, most of them as a one man army, or using my friends as actors and team.
My growing passion for movies and filmmaking made me go to a filmschool in Paris. In 2005 I got graduated from the Internationnal Film School of Paris. My graduation film is called LA DICTEE A DARU, an historical drama telling the story (inspired by true events) of how the Emperor Napoleon 1st made the strategy of the well know battle of Austerlitz. Then, I directed several music videos for such artists as Innerchaos, Julien Fumaz, TANK, S-Project, and more recently Hell Of A Ride. I also directed some corporates, most of them in the motorsport universe.
In 2006, I wrote, produced and directed THEY WERE IN NORMANDY. This war/drama shortfilm was well received by the audience and critics. It also even get me the recognition from my peers.
In 2008, I wrote, produced and directed SURVIVANT(S). This action/survival shortfilm is starring Alysson Paradis (INSIDE, CAMPING 2). Released on DVD in september 2010 by Oh My Gore ! Distribution, the DVD is one of the best sellers of this distribution company for a short film. Selected in several festivals, the film earned critical success as well as support and recognition from the audience and the industry.
In 2011, I moved to Toronto to shoot my first feature film. Starring Louis Mandylor (THE QUEST, NASH BRIDGES, MARTIAL LAW, MY BIG FAT GREEK WEDDING, CSI, NCIS, SINNERS & SAINTS...) TENSION(S) is an action thriller written and produced by François Méquer & Sean Moussavi for their production company Classified Pictures. I'm also co-executive producer. The movie is still in post production but it will be released very soon on BR/DVD, first of all in USA and Canada.
Meanwhile, I'm attached to several film or TV projects. But today, my main goal is to work on a new adventure/survival feature film. I'm starting to work on pre-production and scriptwriting. I'm also thinking about of a feature film adaptation of my short film SURVIVANT(S).
The story keeps going on...
Related RSS Feeds