Paul Leeming (Visceral Psyche)
Joined

Location

Tokyo, Japan
Profile Images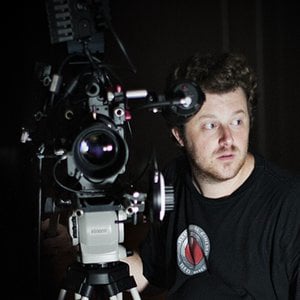 User Bio
Paul Leeming began his film career in Sydney in 2005 and graduated from the Sydney Film School with a Diploma of Screen in 2006, majoring in Directing and Cinematography. In 2007 he moved to Japan and started his own production company, Visceral Psyche, with a view to presenting a unique aesthetic to his work for both the Japanese and global markets. Visceral Psyche entered the marketplace in an extremely strong position, pioneering the Red One digital cinema camera in Japan and helping to teach cameramen, editors and directors about the benefits of the new technology.
Paul has written and directed several award-winning films and shot many more in his capacity as cinematographer. Additionally he has shot documentaries for the Discovery Channel, numerous music videos for top artists in Japan and Australia as well as many commercials. His flair for visually arresting and evocative imagery is matched by his technical skills in the field, in order to blend both the art and science of cinema to best generate emotional responses in an audience.
Besides being a talented director and cinematographer, Paul is also skilled as both a colorist and editor, believing that an extensive knowledge of these aspects is essential to presenting a cohesive end result to clients.
Paul is currently writing a feature film based around his robot short movie trilogy, as well as two other feature films in the science fiction and horror genres. The final part of his robot short film trilogy is currently in pre-production and will be filmed in Shanghai, China in early 2012 using two Red Epic 5K cameras for stereoscopic 3D.