VITRINE
Joined

Location

London
Profile Images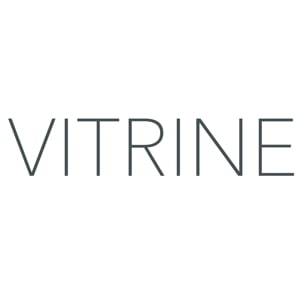 User Bio
VITRINE is a contemporary art gallery, uniquely encompassing a public project space and a commercial gallery. The gallery founded in September 2012, following the growth of the Bermondsey Square project space since 2010.
VITRINE represents a growing stable of international artists and presents solo, two-person and group exhibitions across two spaces in London and nationally and internationally at Art Fairs and through unique commissioned off-site projects. Dedicated to working with artists across all media and focusing on cross-disciplinary practices; VITRINE is establishing a strong reputation as a selector and nurturer of new talent in London.
VITRINE presents an ambitious programme of exhibitions across two spaces and at international art fairs. The gallery and project space have presented shows that include work by represented artists and a large number of artists from a wider international network.
VITRINE Bermondsey Square was set up with a commitment to presenting emerging art practices particularly focused on site-responsive exhibitions and installations; promoting collaboration between a growing number of curators and artists and creating opportunities for new practices and discourses to emerge. Bermondsey Square is also home to VITRINE's Arts Council Funded public sculpture commission 'Sculpture at Bermondsey Square', which runs from 2014.
VITRINE is proud to present an array of events and experiences to enhance and support our programme. By hosting artist talks, expert panels, lectures, workshops, artists' studio visits and an art consultancy service, VITRINE's Development activities serve to enrich our varied audience's understanding of the programme.
VITRINE provides a customised art consultancy service for our clients, providing artwork for corporate and private collections. We serve both large-scale business organisations, museums and institutions, and individuals. Our dedicated team will provide simple, economic and uncomplicated strategies for assisting clients in today's fluctuating market. We approach each project thoughtfully and as a collaborative partnership with our clients.
VITRINE represents: Jonathan Baldock, Edwin Burdis, Leah Capaldi, Justin Eagle, Tim Etchells, Clare Kenny, Wil Murray and Charlie Godet Thomas.
Support the work of VITRINE by becoming a Friend of the gallery. See vitrinegallery.co.uk/development for more information.
Our offices are based at VITRINE Bermondsey Street. For opening times and contact information, see vitrinegallery.co.uk/contact/
Related RSS Feeds