Profile Images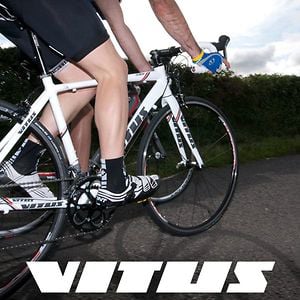 User Bio
Born and bred on the cols and cobbles of France, the Vitus name is one that resonates with scholars of cycling history.
However as cycling has evolved so too have we – in fact you'll find us at the driving edge of that evolution, with bike designs and technologies that reflect the changing needs of modern road and mtb riders.
Today Vitus offers to discerning riders of different disciplines a range of bikes that blend performance, quality and value. Trail-tested and road-proven, our bikes are designed to be ridden, built to last and destined to be loved
OUR HERITAGE
Having first emerged as a supplier of frame tubing to French bicycle manufacturers including Peugeot, Motobecane and Gitane; the Vitus name began to appear on our own bikes in the 1970s and 1980s when we pioneered the design and manufacture of lugged and bonded aluminium frames made from our Dural tubing.
The most iconic of those frames was the Vitus 979, a true classic of cyclosport history which was revolutionary for its time and is still highly prized by collectors today. The 979 was among the first wave of aluminium-framed bikes to replace steel tubing in pro peleton, most notably under Sean Kelly who rode a 979-framed bike in several Tours de France.
Related RSS Feeds