vjmandala
Plus
Joined

Location

GAIA
Profile Images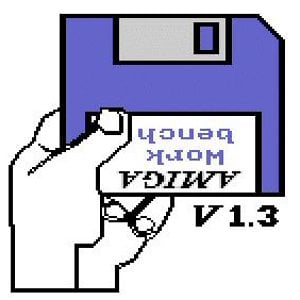 User Bio
This site represents a collection of video art (co)created since c1988..
BIO >> Adem Jaffers
>> AKA
> nuero 88-91
> tekno mandala 91-98
> vjmandala 98-15+
With a background in B&W Photography, Adem was first introduced to Video Art during the production of the ground breaking music videos by MaxQ (Monday by Satellite) and Third Eye (Real Thing and Pray).
That inspirational cultural impetus saw Adem pursue experimental digital art with fervor. Initially via an Amiga-500 computer, then video-feedback. He soon expanded his video art repertoire to incorporate (intelligent) lighting, laser and lego robotics; Fusing these mediums into dynamic illuminated projection design. Other incidental offshoot mediums included recycled material sculpture, print design & t-shirts. A culmination of years of experimentation in these various mediums informed the creation of the iSOtope144 vj performance map using the UT game engine.
With a propensity for cutting edge art and ideas, his performances embodied and explored exo/esoteric concepts within the psychedelic, spiritual, scientific & political paradigms that cyber & rave culture embraced. Creating a realtime visual (VJ) vernacular expressed within live performance.
Adem has performed at television studios, galleries, outdoor bush doofs, urban night club venues and at warehouse TV broadcast, rave and party spaces.
In the late nineties Adem also ventured into commercial art in 3D animation, Compositing and VFX for TV series, TVCs, Docos, Film as well as periodic Web-Media and Game development.
Some events, collaborations, companies...
Cyberthon
- series of Ch31 public TV broadcasts
-- [vj/curate]
Future Films
- Production
-- [music-video]
Psy Harmonics
- Music label
-- [music-video/vj/lighting]
Every Picture Tells a Story
- Rave events
-- [vj/lighting/decor]
Earthdance
- Dance parties
-- [vj/co-ord]
Cyber Dada, Dont Shoot the Messenger
- Artists
-- [exhibit/vj]
Third Eye, Soulscraper,
Vertigo Hypo, Zen Paradox
- Bands
-- [lighting/music-video]
Siggraph, Bathurst,
Next Wave, Experimenta
- Festivals
-- [video-art/vj]
Metro, Chasers, Warehouse
- Night Club
-- [vj/lighting/laser]
Unreal Pictures, Mirage, Liquid VFX
- Studios
-- [VFX/Composiitor/3D]
Web presence, videography, contact...
mandala@humanoid.net
For Vimeo video upload updates
Tweet me @vjmandala
Related RSS Feeds