Profile Images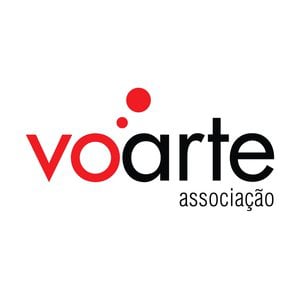 User Bio
Vo 'Arte Association was born of the desire to produce, disclose and enhance contemporary creation, based on the merging vindication of artistic expressions, developing national and international projects that support the interchange and trans-disciplinary creation .
Vo 'Arte emerged as an innovative project that promotes creative dialogue and cultural decentralizing, with a view to strengthening relations between communities and cultures, as well as enlarging and developing of new audiences.
Vo'Arte has participated in European and National Capitals of Culture Oporto'01, Coimbra 2003, Faro 2005 and Guimarães 2012, at the World Exhibitions Expo'98 and Saragoza '08, at the European Football Championship Euro 2004 and at the Boccia World Championship 2010, with innovative proposals in dance/performance and cinema creations, as well as formation.
Vo'Arte collaborates with several national and European structures, offering professional training ships and caring towards a borderless supported learning within the scope of artistic production.
Carrying on 17 years of artistic, pedagogical and social activities, Vo'Arte believes the value of artistic culture and keeps on creating new performances, festivals, exhibitions, installations, films, seminars and programming proposals combining both established artists and emerging creators.
Artistic Direction: Ana Rita Barata (choreographer) & Pedro Sena Nunes (filmmaker).
//
A Associação Vo'Arte nasceu da vontade de produzir, promover e valorizar a criação contemporânea, através do cruzamento de linguagens artísticas e do desenvolvimento de projectos nacionais e internacionais.

Com 17 anos de actividades artísticas, pedagógicas e sociais nas áreas da criação, programação, formação e inclusão, a Vo'Arte acredita na cultura artística e continua a promover artistas consagrados e criadores emergentes, a criar novos espectáculos, performances, exposições, instalações, filmes, seminários e propostas de programação cultural transdisciplinar.

A Vo'Arte incentiva o diálogo criativo; promove as relações entre arte e comunidade; contribui para o alargamento e formação de novos públicos; promove a descentralização, a internacionalização e o intercâmbio entre projectos artísticos.

Apresentou criações na área da dança contemporânea/performance e cinema, destacando transversalmente a formação, em Capitais Europeias da Cultura (Guimarães 2012, Porto 2001), Capitais Nacionais da Cultura (Coimbra 2003, Faro 2005), Exposições Mundiais (Saragoça 2008 e Expo 98) e Campeonatos Desportivos (Mundial de Boccia 2010 e no Campeonato Europeu de Futebol de 2004).

A direcção artística é da coreógrafa Ana Rita Barata e do realizador Pedro Sena Nunes.