Profile Images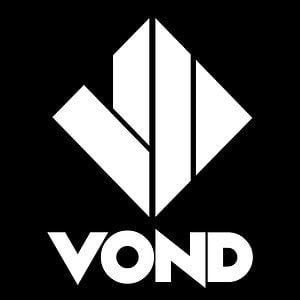 User Bio
VOND is the Visão Obtida No Decorrer da Vida (vision obtained throughout life). We are an expanding family, with will and dedication. Our message is to SPREAD THE LOVE. Nowadays we see the world becoming more and more absurd, so we try to "be the change we want to see in the world" – more justice, equality and freedom; More art, more culture and creativity, more extreme sports, more music and more life.
---
VOND é a Visão Obtida No Decorrer da Vida. Somos uma família em expansão, com Vontade e Dedicacão. ESPALHA O AMOR - Esta é a nossa mensagem. Num tempo em que muita coisa não faz sentido, temos de ser a mudança que queremos ver no mundo - mais justiça, igualdade e liberdade; Mais arte, mais cultura e criatividade, mais desportos radicais, mais música e mais vida.
Este projecto nasceu em sonhos. Está a ser produzido em Portugal, e vai chegar a todo o Mundo. O impossivel é apenas uma opinião, e a criatividade não tem limites. Não somos robots escravos do dinheiro, somos seres vivos com direito ao Mundo que nos viu nascer - Viver em vez de Sobreviver. Apostamos na sustentabilidade, na reciclagem e na procura de materiais e processos não poluentes. Tratar a Natureza com o respeito que Ela merece. Utilizar o conhecimento e a tecnologia para intervir de forma positiva, cultivando a paz, o amor e a empatia. Dar aegria às pessoas e colorir as suas vidas.
Apoiamos a expressão artística no geral, e achamos que as ruas poderiam ser o palco de muitas mais cores e energias. A nossa ligação aos desportos radicais vem da possibilidade que estes nos oferecem para desenhar linhas e expressar a nossa visão, intervindo temporariamente no meio que nos rodeia - uma verdadeira forma de arte!
Não queremos ser resumidos a um nome. Não somos apenas mais uma marca de roupa. Isto é só o início de algo grandioso. Vamos crescer e fazer crescer, apoiar talentos, criar eventos e oportunidades. Contra ventos e marés, vamos erguer os braços e escalar esta montanha. Vós Oprimidos Não Desistam! ESPALHEM O AMOR e façam parte desta (r)evolução.
Related RSS Feeds