vw|NK Agency
Joined

Location

Zen
Profile Images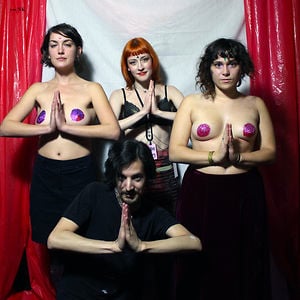 User Bio
We are multimedia artists, musicians, and developers supporting all of the above. Introducing, our band:
The Band Famous: bandfamous.com
We are a group of talented artists, musicians, and developers i.e. we make art, music, and apps!
Please consider donating to and/or sharing our Kickstarter project!
kickstarter.com/projects/thebandfamous/help-build-the-smart-album
-------------------------------------------------
VWInk Agency is an independent agency, contracted under Phönix LLC, and specializing in many genres of arts and performing arts. Most notably, though, are our body painting and creative set designs.
Some of our photography from our Edible Art Series is endorsed by Gülay Alpay and was exhibited in her installation (curated by Emre Erturk) at FIMA in Montreal 2011. Our founder, multimedia artist and body painter Jacob Alexander has had works featured at the Broadway Gallery in NYC, working alongside friends, Gülay and Emre. Jacob Alexander has had works published in NY Arts Magazine, among other publications, and he was featured in the documentary "All Over the Walls" by Blue Bridge Media Group, which premiered at the 2011 International Minneapolis Saint Paul Film Festival (MSPIFF). Jacob Alexander was invited to be a part of NY Fashion Week 2011, working with artist Brad Baker, and more.
-------------------------------------------------
Members:
Norell: Singer/Model/P.R./Mobile Dev
Zander: Body Paint/Musician/Mobile Dev
The man.
The man behind the man behind the machine.
-------------------------------------------------
Related RSS Feeds