Wallbangaz
Joined

Location

Rotterdam, Netherlands
Profile Images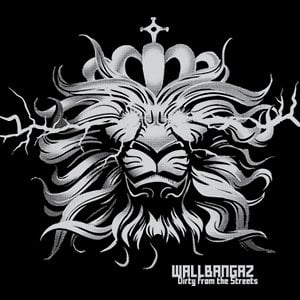 User Bio
Since they started making music together, the Wallbangaz exude an intense hip-hop spirit that attracts people. They are gaining fans where they pass with his innovative style of playing hip-hop, inspiring people with loose rhythms, fast rhymes and a "jamaicanized" vibration. In "Dirty From The Streets", the group's first album, this spirit is present with a lot of power.
The Wallbangaz Alexandre Basa, Zillion and Zcorp, titled the album "Dirty From The Streets" to evoke the sense of contemporary urban culture experienced by the citizens of the world. Produced entirely by Alexandre Basa, the album shows a mixture of live instruments, samples and traditional hip-hop beats with nuances of jamaican reggae and ragamuffin. " Also mixing the group's verbal acrobatics with a conscious vision of the world.
The music of the WB is firmly connected to the hip-hop but with eyes to other forms of music. "Dirty From The Streets", from birth, looks beyond the simple genre characterization, and that, Alexandre Basa admits be intentional, both in music as in the lyrics. "This is a hip-hop album but we didn't start it with the intention of doing just that," Basa says. "We were just thinking in good songs, good music. We didn't want to say anything typical, like 'My style is like this, and my rhymes are like that. " Some songs could be escaped and entered the album, but we were tired of saying the same things. "Zillion says.
Dirty From The Streets is being recorded in three different phases in the last two years, starting at the end of 2006. "We recorded about six songs at first," Basa says. "And every time we were back to record, I felt i has changed and grown as a producer. And then we produced more songs, and these new were better than the previous . And now we are done. "
The rhymes of Zillion and Scorpio are intelligent and irreverent, they worked together for over 10 years with them dutch crew ABlaze, but the work with the WB is what they are more proud now. Songs like "Ai Papi," the fast rap of "Freaky Licky" and the warm climate of "Rock the Boat," demonstrate not only a sophisticated ear for new sounds but a vision of interesting arrangements and consistent compositions too. The talent of Alexandre Basa is in its ability to mold live instruments, samples and beats in a uniform sound. He always showed in his work a broad musical perspective, and it is clearer than ever.
The WB album also has featurings, the rapper Scep Kendalovic, the singer Manouchka Dongen and reggae singer Tjerk Schoonheim. The guests are friends of Zillion and Scorpio, and were invited to the recording. In the studio, the energy flowed without barriers. Manouchka say about her experience, "This group is totally open to new ideas and directions."
Access facebook.com/wallbangaz and follow us @wallbangaz
-Press and Bookings-
Earth Like Music
@earthlikemusic
facebook.com/earthlikemusic
earthlikemusic.com