We Can Films Ltd
Joined

Location

London
Profile Images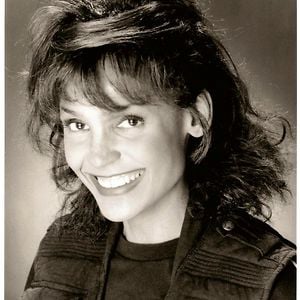 User Bio
BIO – BLASTED Writer, Director, Producer – Elsa O'Toole
Acting
Elsa O'Toole, (BAFTA, Critics Circle) trained at Bristol Old Vic Theatre School & Elizabeth Kennedy Royal Ballet Junior School. Her eclectic career includes 40+ TV series, films, adverts & seasons with Royal National Theatre directed by David Hare in The Map of the World, A Midsummer Night's Dream & Cinderella.
Ridley Scott cast her as lead in his American Airlines ad campaign; she shot feature Company Business with Gene Hackman in Berlin & The Geeks in Hollywood. TV drama includes: The Bill, Ruth Rendell Mysteries, Widows 2, Saracen, Trainer 2, Pretorius, The Bell Run & 2 series as Hostess on The Price is Right.
Repertory & West End includes: Old Vic London, avant-garde Glasgow Citizen's (Giles Havergal, Philip Prowse, Robert David MacDonald); Arts Theatre, Bristol Royal & Hippodrome - in Brecht, Shakespeare, Wilde, Stoppard, Marquis de Sade, O'Casey, Isherwood, Pirandello, Coward, Pam Gems & Lloyd Webber.
Ads include: Tennents Pilsner Lager campaign (notable for being shot in reverse with action/dialogue delivered backwards). Nescafe Coffee dir Marek Kanievska & Danone's French/European campaign. Elsa has filmed on location in Mauritius, Paris, Bahrain, Muscat, KL, Dubai, Hong Kong, Al Ain, Bangkok & Abu Dhabi. She is a Carleton Hobbs BBC Radio Award winner & qualified T.I.E. Drama Tutor.
Film Journalism and Script Editing
In 1998 she switched career to film journalism, working as Script Advisor to UK Film Council's New Cinema Fund, (now BFI). She was hired as Fox Searchlight's syndicated writer, chaired Cannes & London press confs & was a guest of 2007's inaugural ADFF (Abu Dhabi Film Festival). She was the last journalist (1999) to interview the late Sir Dirk Bogarde (& Sarah Miles, James Fox, DOP Douglas Slocombe, Wendy Craig) for Film Review's Tribute to 'The Servant'. She has contributed/edited outlets: Virgin Media Films online, BBC London, TV Times, The Voice, BAFTA brochure, LBC Radio, Tartan Films, Pride & Hotdog mag.
Filmmaking and TV Producing
In 2002 Elsa produced BBC TV's EMMAs (Ethnic Multi-cultural Media Awards); directing inserts with Samuel L. Jackson & engaging Denzel Washington, Halle Berry, David Oyelowo, Maya Angelou, Danny Glover to present/accept awards for the live TX ceremony at Grosvenor House Hotel.
In 2009 Elsa founded prod co We Can Films Ltd, her first script BLASTED was shortlisted by ScreenWest Midlands, Film London, B3 Media & UK Film Council (now BFI). In 2012 she produced comedy short CLOWNING AROUND & was Assistant Director of The Ghosts music video 'UNDERRATED'.
Elsa's first feature a black comedy entitled 'BAD SEX' is in development with Pogo Films with a view to 2017 release.
Related RSS Feeds