Wedshot
Joined

Location

Birmingham City
Profile Images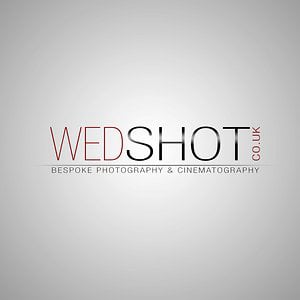 User Bio
Here at Wedshot when a new customer approaches us, we like to give a more formal welcome than the "thanks" that courtesy demands and which you have already received. I am writing, therefore, to express our pleasure in adding your name to our list of clients and to assure you that we want to serve you in every way we can.
WedShot Traditional Style Photography Video & Cinematography
This style has various advantages. You will know what you are going to get and the photographer will be working in an efficient and professional manner to get the shots you need from your day. The photographer has to assume quite a large amount of control on the wedding day, ordering guests and you and the groom around to get the right shots. This style was pre-digital photography days but many people still like and request this style of wedding photography. Digital has provided a way to lower the cost of development and allow a greater freedom of what is shot during the day.
WedShot Contemporary Wedding Photography Video & Cinematography
This style has a more fashion and artistic approach. The photographer can get more creative with poses and lighting to get the very best and most stylish wedding photographs. Similar to the traditional style, it does involve posing for the camera, but the wedding photographer will more than likely visit the venue before hand to decide the best locations on the day. This style is inspired by fashion magazines and editorials and each image will be retouched to bring out it's best.
Expect to be directed by the wedding photographer to ensure the very best and stylish images.
WedShot Documentary or Reportage Style Photography Video & Cinematography
This style is a more recent form of wedding photography. It uses a photojournalistic approach. It is a more natural and unposed form of photography. Although many brides can request some formal shots of family at some point during the day. The wedding photographer will follow the days events, capturing key moments throughout the wedding day. The digital era lends itself to this form of wedding photography as numerous shots can be taken without the expense of film development.
Which wedding photography & Video Cinematography style is right for you?
It really all depends on what you want. Only you can decide that by looking at various wedding photographers and various styles. If you hate posing then the traditional and contemporary root probably aren't going to be for you. But we can discuss this all when you visit the WedShot Studios and talk to the Team.
Related RSS Feeds