werens graffiti
Joined

Location

Europe
Profile Images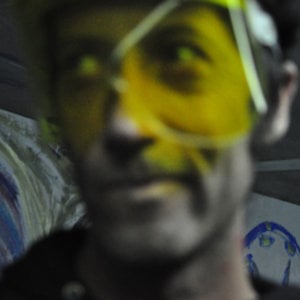 User Bio
impaktesvisuals.com
werens.com
The creator Ramon Puig (1967, Barcelona), a.k.a Werens, has been actively involved in national and international artistic circles for more than 25 years, mainly due to his dedication to the world of Urban Art. During this time he has generally focussed his attention on graffiti, despite the fact that he has, as you might expect, been associated with wall painting. Throughout this period he has also worked in other fields such as illustration, graphic design and audio-visual projections.
According to Werens, graffiti painting is the best way of bringing art to everyone, in collaborating with the idea of making the world a more agreeable place, and trying to offset the absurd thoughts of those who prefer grey, empty and lifeless cities.
Werens is a firm believer in the fact that by introducing graffiti to galleries a new groundswell of possibilities could be generated in contemporary art, enriching it with a new language and a new vision of the current world.
Right now it is possible to find Werens's newest creations in European art galleries. He experiments with new themes, new techniques and new concepts, which are reflected in the presentation of the works of art of a forerunning street artist of his genre. In his works the mixture of forms and textures that express frantic rhythms are highlighted using illuminated fluorescent colours and ultraviolet light. On the whole his creations are a spectacular and astounding visual experience.
His paintings are well advanced and in line with the philosophy of ImpaktesVisuals, which is an Urban Art gallery located in Barcelona, with an artistic intensity that can be compared to other European capitals, which are at the forefront of the latest trends.
Related RSS Feeds