What is Missing? Foundation
Plus
Joined
Profile Images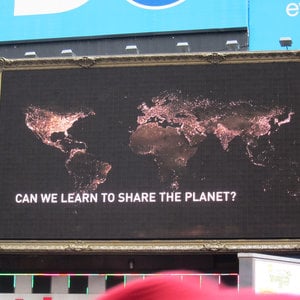 User Bio
The mission of the What is Missing? Foundation is to create, through science–based artworks, an awareness about the present sixth mass extinction of species, connect this loss of species to habitat degradation and loss, and emphasize that by preventing deforestation, we can both reduce carbon emissions and protect species and habitats. What is Missing? is a wake up call and a call to action. It will build awareness about species loss and highlight what scientists and environmental groups throughout the world are doing to protect species and habitats. It will also show what each individual can do to help protect species and their habitats. What is Missing? will give people a sense of hope and purpose as to what can be done to help.
Designed as Maya Lin's last memorial, the project proposes that we look at a memorial not as a singular static object, but as a work that can exist in several forms and in multiple sites. Its purpose is to create media and sound works that can be seen in different venues. These formats include permanent Listening Cones placed at select science institutions, smaller site–specific sound and media installations, an Empty Room exhibit that can travel to art, science and public venues, independent video works that can be shown at events, a physical and digital book, and other formats that help convey the message. All works will be connected through the whatismissing.net website, which will allow access to the other installations as well as create a place where people will be able to access the media that has been developed. People will be able to add their stories of what is missing from their surroundings, creating a collective digital memorial that will continue to bear witness to what we are losing in terms of biodiversity, habitats, and species.
What is Missing? includes multiple artwork installations-some permanent and others temporary-that involve the creative talents of artist Maya Lin in collaboration with artists, writers, scientists and environmental advocates. What is Missing? Foundation has created over 70 videos thus far. These videos are made possible by the generous audio and video donations from Cornell Lab of Ornithology (birds.cornell.edu/), National Geographic (nationalgeographic.com/), ARKive (arkive.org/), and BBC Earth (bbcearth.com/).