Whirlygig Productions
Plus
Joined

Location

Minneapolis
Profile Images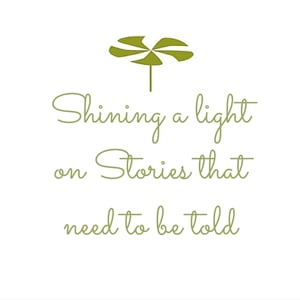 User Bio
Louise Woehrle is a storyteller interested in sustainability for us as individuals, communities, and for our world. She is an award-winning independent documentary filmmaker and creative consultant who writes, directs, produces and advises through her company Whirligig Productions, Inc. Her mission is telling stories that help us see ourselves, and others in new ways, promote healing and connect us as human beings. The abridged version: "shining a light on stories that need to be told" with the hope they can be catalysts for change.
Woehrle's passion and expertise is getting her arms around a vision or story with multiple facets, identifying common threads, and then articulating the story in its truth. Her storytelling work has found many platforms in addition to film & video that include: producing and launching 4 nonfiction books, producing live theater, producing successful fundraising events, educational consulting and developing educational programs, nonprofit consulting, corporate consulting, pr (national and international).
She works in multiple platforms, short form digital storytelling (1-5 minutes) is one of her specialties. Her role as consultant serves individuals, and organizations, large and small to tell their story; always finding that common human thread, unique perspective and clarity of message.
Her work has woven its way through many nonprofits that include: Minnesota Humanities Center (Veterans' Voices Program), The World Bank, The Cree Health Board, Global Pathways School, Skills for Living, Feed My Starving Children, Philosophy Slam, Wellbody Alliance (formerly Global Action Foundation), Fairview Hospice and through corporations like Patek Philippe, Regency Beauty Institute (Studio Luma),Volvo, Music Matters, Haberman Media+Marketing, McDonald's Canada, and Ameriprise, to name a few All of her work demonstrates the effectiveness of digital storytelling.
Early in her documentary filmmaking career, Louise created BE REAL, an educational teen series to assist young people in developing their inner life skills. The projects she has embraced have aired on broadcast TV and won awards, including an "Emmy" for GRANDFATHER'S BIRTHDAY (executive producer & casting); POLES APART directed by Greg Stiever about the expedition of Ann Bancroft and her team to Antartica - winning several "Best Doc" awards (co-producer narration); two "Best Documentary" awards for her feature documentary PRIDE OF LIONS, about the people of Sierra Leone, co-directed with her brother John. The film also received prestigious screenings at the World Bank in D.C, the Walker "Women with Vision" film series and screens frequently at Universities worldwide.
Other projects winning awards for writer-producer-director include two "Tellys" for her stories about hospice, IN HARMONY FOR LIFE, and WHAT'S IT ABOUT? featuring Mark Scharenbroich, a leading International educational motivational speaker for teens; SWEET BLOOD, (2009 "Best PSA" American Indian Film Festival) a one-hour educational documentary about James Bay Cree fighting diabetes in their communities, (co-writer/producer) directed by, Shirley Cheechoo. Louise has served as a producer on other award winning one-hour documentary films; BUSHIDO, the story of two veterans of WWII – one Japanese and the other American - enemies who become best friends 40 years after the war; CHANGING KEYS, the story of guitar virtuoso Billy McLaughlin overcoming what seemed to be an impossible disability - still airing on PBS affiliates throughout the U.S. Her recent project, as producer - SOUVENIRS; HEALING AFTER WAR, about Veteran Andy, his battle with PTSD/mental illness and the fallout of war on he and his family. This film is currently screening in festivals and through groups serving Veterans and their families.
This past year Louise completed a 30-minute documentary for Global Pathways School in India; produced a book series titled "Suicide Survivors' Club," while also working to complete her latest feature documentary(director) STALAG LUFT III - ONE MAN'S STORY, about her uncle Charles Woehrle, WWII prisoner of war from Stalag Luft III, (depicted in the iconic film "The Great Escape." He has much to teach us about war and about life.
Related RSS Feeds