Whisper Events
PRO
Joined

Location

Sydney
Profile Images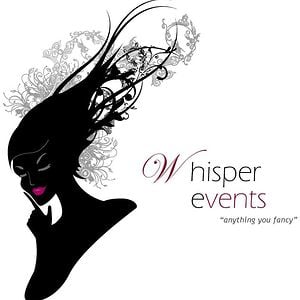 User Bio
We are a full-service event planning and organising company specialising in weddings in Sydney and the surrounding metropolitan area. We offer not only an unparalleled level of professionalism and expertise, but also a comprehensive menu of services that most planners are not capable of delivering. Our team is ready for all the challenges of your one-of-a-kind event, and we're ready to make the event a memory that you'll cherish for the rest of your life.
Our focus is on providing the services necessary to fulfill all your needs and desires for your event and the experience and skills required to make sure that everything happens smoothly and flawlessly. Our team will be involved from the very beginning of the process, from the time you begin to plan your event. Our planning and styling services will get things started, and we'll help you to build a vision for an event that will reflect your unique needs.
Our team also includes videographers, photographers and florists, so we'll be able to build a palette of services that will suit your event and not leave anything out. Our integrated approach offers a number of advantages for you and your event. Perhaps most importantly, it gives us flexibility. We can easily add services as they're needed, and because we're all part of the same team, we have experience working with each other. We work together efficiently, and we complement each other as we work on your event. And because we know what to expect from each other, we aren't subject to the unpleasant surprises that can pop up when an untested supplier enters the mix.
We'll save you time, as well. The planning process is streamlined when all the service suppliers are on the same team, and you'll notice the difference. The logistics of coordinating services is simplified, and you'll save time with meetings and appointments when the whole team can get together at the same time.
Finally, but certainly not insignificantly, we'll likely be able to save you money, too. Our flexible approach and our closely integrated team allow us to work efficiently, and we're able to adjust our services to deliver just what your event requires without wasting time or expense. Whether your event is very large or small, we will tailor an event that suits your budget and your fancy.
Related RSS Feeds