Whitewater Junkies
Joined

Location

Cagayan de Oro, Philippines.
Profile Images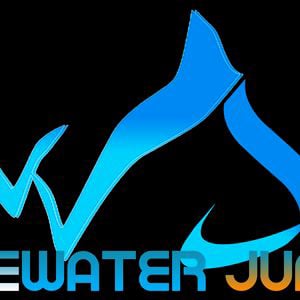 User Bio
Taking to heart the definition of "adrenaline junkies"; not to be taken as a negative pun, the CDO Bugsay River Guides are more than a handful of definitions. Imagine a bowl of salad where each ingredient mashes up perfectly with the other condiment effortlessly. As individuals they hold their own unique personalities, which may or may not be your cup of tea, but as a whole they comprise of modern men who at this point can be considered as modern heroes of Cagayan de Oro.
Describing this group in detail might take the whole day; as a group they envision to keep the legacy of the River of Cagayan de Oro alive. Living off it's resources as a livelihood, they thrive in the rush of the moment in these raging waters. Happy or Sad, they have no excuse when clients want to have a good time in the river, they put on the Bugsay enthusiasm and make their guests happy. "It's not just the ride, it's the experience with them", one of them told me before.
Each of them posses the burning passion of protecting the environment and promoting what was entrusted to them through the skill of River guiding. Along side, the boys also enjoy outdoor activities, which harness their skills of living the 'wild life'. Skilled with rope skills, survival techniques, first aid standard operations and common sense, they can survive any climate, any environment and place.
Armed only with their tools and hammocks, the Bugsay boys can adapt to any crowd. Aside from their impeccable skill in survival, they know how to make the most out of life by 'partying like a rockstar'. Tell them there's a party, and you'll see at least five of them there.
Enthusiastic about life the boys long to see the next generation of paddlers loving the river as much as they do. Their lives are far from perfect, each one deals with their own trials, tribulations & struggles, and not everyday do they get along, but at the end of the day they live off life more than brothers. Watching each others back, taking into consideration the weakness' and strengths of each. As solid as rock, as passionate to survive and thrive in this community of adrenalin enthusiasts, the Bugsay boys are not just your ordinary paddlers; they excel in music, in sports, in business, and some already have their own growing families.
They stick to their mantra: For God, The River and Brotherhood.
Contributed by: Jeminah Ruth Ferrer of MUNI Productions
Related RSS Feeds
Recent Activity
Cool! Come drop by Philippines if you have time for your Leg 2 journey. We have plenty of whitewater and surfing spots here Cagayan de Oro and Siargao Islands in Mindanao.