Whittaker Mountaineering
Plus
Joined

Location

Ashford, WA
Profile Images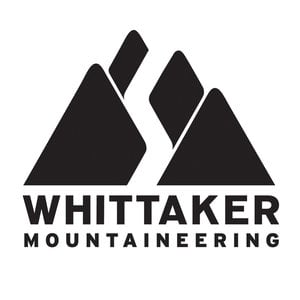 User Bio
whittakermountaineering.com/pg/home
In 1948 the Whittaker twins, Jim and Lou, began mountain rescue work in the Cascades of Washington state. By 1950 they were guides on Mt. Rainier, the biggest, baddest glaciated peak in the Lower 48. Two years later they became instructors for the army's renowned 10th Mountain Division, which produced many of America's greatest climbers of the Golden Era.
Even in those early days, the Whittaker family was deeply involved in outdoor retail. In 1954, both twins worked in ski and sporting goods stores. A year later Jim, along with Lloyd Anderson, opened Recreational Equipment Cooperative, now known as REI, which Jim gradually built into America's largest outdoor specialty retailer. Along the way, he also became the first American to summit Mt. Everest, and an advisor and spokesperson for Vibram Rubber Company, whose lug soles continue to revolutionize climbing footwear. In 1990, Jim led the successful Mt. Everest International Peace Climb, comprised of mountaineers from China, Russia and the U.S.
Meanwhile, Lou concentrated his efforts on Rainier Mountaineering Incorporated, which has evolved into the most long-lived, wide-ranging mountain guide service in North America, serving clients on Denali, Aconcagua, Vinson, and Everest, along with thousands who come to climb Rainier every year (over 70,000 since 1968). In between his duties as head guide and owner of RMI, Lou led the first ascent of the North Face of Everest in 1984, and the first American ascent of Kanchenjunga, the world's third highest peak, in 1989. He has served as a product designer and consultant for JanSport, New Balance, and K2.
Lou's son Peter (whittakermountaineering.com/index.php?&gigpag=peter_whittaker), a 30-year career guide, continues this formidable legacy. He began Whittaker Mountaineering, and now serves at the helm of RMI, having climbed Rainier over 200 times. In 1984, as a 24-year-old, Peter was instrumental in carrying loads to high camp on the North Face of Everest. He spent 10 years as a heli-ski guide in the powder mecca of Snowbird. He's seen the best and worst side of mountain sports, having been severely injured in an avalanche in 1985, and witnessing a freak icefall kill 11 climbers on Mt. Rainier in 1981, the largest accident in American mountaineering history. He's an Everest summiter himself, and has used this base of expertise to host the ground-breaking PBS outdoor series Trailside, and design cutting-edge products for Marmot, Mountain Hardwear, JanSport and First Ascents.
Whittaker Mountaineering still sits beneath the looming white cone of Mt. Rainier, in Ashford, Washington, right next to the offices of Rainier Mountaineering Inc, where a guide staff off more than 70 experienced climbers spend thousands of days each year leading and teaching 2,500 clients on the Lower 48's most strenuous and temperamental peak.
Our hardcore career guides rely on their equipment every day, and the sheer numbers of guides, clients and visiting climbers who move through and past Whittaker Mountaineering give us a matchless chance to evaluate the best and latest climbing designs. We see how they perform on the mountain, not just the display shelf, and how well they work for literally thousands of experts and amateurs.
We may have designed equipment for numerous companies, but as retailers, we're beholden to no one but our customers. And as climbers, we'd never trust our lives to mediocre stuff. And finally, our name says it all: Whittaker Mountaineering. We concentrate on testing, selecting, and offering the best mountain trekking and climbing gear on the planet. That's our mission, and our guarantee to you.
Meet the Whittaker Mountaineering Guide Team:
whittakermountaineering.com/index.php?&gigpag=guide_team
Related RSS Feeds