WPPTV
Joined

Location

Chicago, IL
Profile Images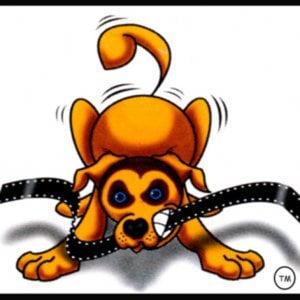 User Bio
Welcome to WPPTV!
WPPTV (Aka Wiggle Puppy Productions TV), a division of Wiggle Puppy Productions, presents a rare and voyeuristic peek into our extensive vaults.
SUBSCRIBE NOW!
For Mature audiences only - which means most of our friends shouldn't be here.
How WPPTV Came to Be Known -
Also known as our premiere online portfolio, WPPTV is Wiggle Puppy's outlet for harvesting select nuggets from our highly venerated video vault. Our body of work largely consists of videos that were made with low to no budget. We're lucky enough to have a handful of medium to large budgeted gigs each year which allows us the ability to give back to the music scene in the form of free or highly discounted video (often playing favorites to our Chicago Roots). This plays into Wiggle Puppy's Core Philosophy and turns our friends on to some of the music we really dig!
These videos are a mix of bands we have sought out, bands who have sought us out, fragments of our personal lives, and few long time clients! Stay tuned for more choice postings as we dig deeper into our extensive back catalog.
More Info On WPP-
Wiggle Puppy Productions was created in 1998 by partners in crime Mark Krieglstein and Sara Yule just in time for their first 35mm feature, Urban Ground Squirrels. In 2000 they collaborated with MTV on their award winning series True Life. With a handful of independent films under their belt, they branched into music cutting their teeth with Phish by covering their Millennium NYE 2000 event on the Seminole Indian Reservation in Southern Florida. Since then, they have done film and video work with an eclectic array of bands and organizations including: Phish, The Flaming Lips, Super Furry Animals, Dios (Malos), Ingrid Michaelson, Candylion (w/ Gruff Rhys of SFA), The Benevento Russo Duo, Dead Meadow, Preface 73, Califone, Dan Wilson, Meiko, Natalie Walker, Bustle in Your Hedgerow, Grace Potter, The Benevento Russo Duo, Addison Groove Project, The North Mississippi AllStars, Taj Mahal, Los Lobos, moe, Matisyahu, The Mink Lungs, Burning Spear, Jennifer Hartswick Band, Big Frog ("Japan's only Jamband"), Chris Berry & Panjea, The Violent Femmes, Raq, Joshua Radin, Panavision, The Hotel Café Tour 2008, The Art of Being, etc. as well as local Chicago talents such as: Umphrey's McGee, Ultra Sonic Edukators, Gio, The Giving Tree Band, Future Rock, Todd Carey, Dearborn, Andreas Kapsalis Trio, Oucho Sparks, Treologic, Wicker Park Festival, Silver Wrapper Presents, Triple Dat Mas, amongst many many others.
Some of Wiggle Puppy's other work includes: commercial spots, spec spots, corporate video, multi-media projects like e-Learning, live events and production, consulting for first and second time filmmakers, et cetera. For more information please contact info@wigglepuppy.com or visit the website at wigglepuppy.com .
Related RSS Feeds