Will Selva
Joined

Location

Los Angeles, California
Profile Images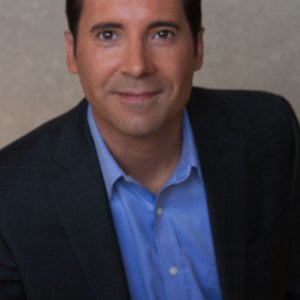 User Bio
Sports broadcaster Will Selva has worked in the news broadcasting world for almost two decades, beginning in college and continuing into the present. He has appeared on networks like CNN, ESPN, and most recently, NFLN and Fox Sports 1.
After attending Arizona State, Will Selva began working for KRON/BayTV in his hometown of San Francisco. In the late 1990s, KRON/BayTV provided news around the clock for the Bay area in California, and Will Selva was a key member of its broadcasting team. Selva hosted the Chronicle High School Sports Show and often appeared on the channel's sports desk and on its news programs. This included "DayBreak," a well-known, local San Francisco morning show that was followed by "Today" in the next time slot. While at KRON/BayTV, Selva produced sportscasts for an array of celebrities like Charlton Heston, lawyer Johnnie Cochran, former San Francisco mayor Willie Brown, and Digital Underground's Shock G.
Leaving San Francisco to to join KXTV as their main sports anchor and reporter in Sacramento, Selva continued covering high school sports, but added updates about the Sacramento Kings, San Francisco 49ers, Oakland Raiders, San Francisco Giants and San Jose Sharks to his newscasts. While at KXTV, Selva was honored to be the only local sportscaster to visit China in order to report on a pre-season game between the Houston Rockets and the Sacramento Kings.
Will landed a co-hosting gig with CNN/HLN in Atlanta, Georgia on the popular morning show "Morning Express with Robin Meade," formerly known as "Robin & Company." At CNN/HLN, he covered Super Bowl 40 in Detroit and Super Bowl 41 in Miami. Along with the two Super Bowls, Selva also reported on the 132rd running of the Kentucky Derby and the 2005 World Series for CNN Domestic, CNN International and CNN HLN.
Following his work at CNN, Selva joined ESPN and currently can be found on the NFL Network, Fox Sports 1 and Fox Sports West as both a news anchor and a host. Will and his family currently reside in Los Angeles, California