WillWorkForFame
Joined

Location

The Great State of New York
Profile Images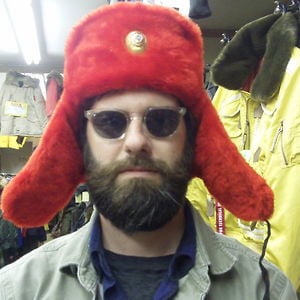 User Bio
"Just a bearded hunchback with a camera for an eye ready to shoot the world in front of him".
My love for making films comes from my parents. I used to watch movies on television (yes before there was the "world wide web") with my Mom, the only other way was VHS, no DVD's or Blu-Rays, I'm old. They were always low budget horror or Godzilla movies and as a kid they were great, I always tired to figure out how they where made from camera angles to special effects and then try and make my own.
I remember my father having a Super 8 camera and I always wanted to use it. I never knew that film was SO expensive, so I figured he just didn't want me to break it and that's why I never could use it. The whole process of shooting film, developing it and then him running it thru our old projector was just magic to me. No matter what, he shot everything, Christmas, Birthdays, events, vacations even a few home dance routines. As the technology changed so did my father, moving on to video and now digital. I'm psyched to have gone thru those transitions, using his equipment any chance I could and learning to just shoot the hell out of everything and to this day I'm never without one.
So I truly thank them.
External Links
Roy - A fantastic bearded site
Related RSS Feeds