Winder Television
PRO
Joined

Location

Winder, GA
Profile Images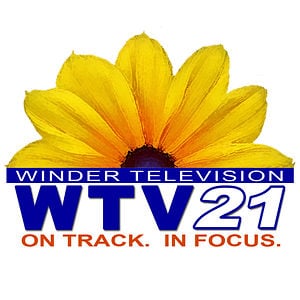 User Bio
Winder Television Mission Statement
It is Winder Television's mission to provide quality programming that is entertaining and educational. We strive to provide family-friendly programming for people of all ages as we focus on the positive aspects of Winder and its surrounding communities
About Winder Television
WTV21 is a government access channel owned and operated by the City of Winder, Georgia. Our facilities are housed in the beautiful Cultural Arts Center located at 105 East Athens Street in downtown Winder.
WTV21 produces original programs including "Talk of the Town" hosted by motivational speaker Karen Allen, and "CopTalk" hosted by Deputy Chief Dennis Dorsey and Major Todd Druse.
WTV21 and WIMO partner with the audio-visual departments from Winder Barrow High School and Apalachee High School to produce local high school sports.
WTV21 also brings gavel-to-gavel coverage of the Barrow County Board of Commissioners Meetings so viewers can watch their local government in action.
Special community events covered by WTV21 include Operation Patriot's Call Welcome Home for the Troops, Comcast Cares Day, the Lazy Daze Festival, the Jug Tavern Festival, and the Winder Christmas Parade.
WTV21 also airs programs received via satellite from third-party sources such as NASA TV, The Pentagon Channel and Classic Arts Showcase.
WTV21 currently reaches over 60,000-70,000 Comcast Cable viewers and extends to all of Barrow County as well as parts of Gwinnett, Jackson and Hall counties. WTV21 can be viewed anywhere in the world via live video stream at windertv.org.
WTV21 is proud to be part of the City of Winder and the people who make up this community. We greatly appreciate your support and hope you stay tuned to the station that stars the people and places you know!