Profile Images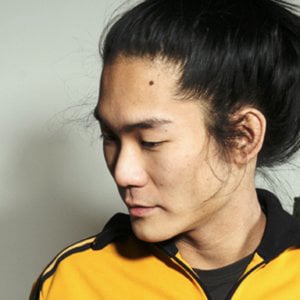 User Bio
woei is creating and producing inbetween the domains of design, technology and live visualisations. Reassembling methods from those fields he aims to establish a direction of generative-interactive Design, using his skills to realize integral concepts from the programing framework to design details.
Born 1983 in Innsbruck as Woeishi Lean, he gained experience as digital artist from his studies at 'MultiMediaArt', three intense years at the Ars Electronica Futurelab as well as more recent freelance work through a variety of interactive projects. Also the years of actively vjing are an important influence whereas cooperative live-projects still constitute the highlights in his digital all-day-life.
Projects and performances in Austria, Gemrany, Portugal, Mexico and China as well as numerous workshops and the lecture 'Audiovisualistics' at the University of Applied Sciences, Salzburg, should not only suffice to disprove him being the usual computer-nerd but also depict an individual image of a 'digital native'.