Wonderfood Vegetarian Guides
Joined
Profile Images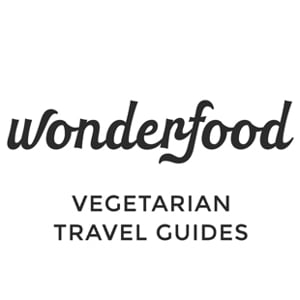 User Bio
ENGLISH
We Javi and Sandra, two responsible travelers, driven by our vegetarian philosophy, have decided to show all those places and people committed to this way of living consistent and solidary with the environment.
TRAVELS + LOVE
Our guides are meant for travelers who want to have healthy food nutrition. In them you will find interesting articles related to the places you are visiting: information about local vegan and vegetarian restaurants and awake people who has chosen a sustainable and kind lifestyle, just like yours.
All this for a symbolic price on hand to everyone.
With your decisions you will help to those visited restaurants to thrive and grow even more, encouraging the vegetarian diet in the area. So you will contribute to expand the respect around the local environment. How powerful are your food choices! Use them to do good.
OUR PURPOSE
As a result of our commitment and responsibility as conscious travelers, we consider is our role donates 20% of the profits obtained from the guides to NGOs related to local social causes, environmental issues and animal protections groups, from the place you purchased the guide. Thanks to that, your "two cents" will directly impact on your ethic wellbeing, while helps us to build a world little better.
The remaining profit will be devoted, a 100% to develop new vegetarian guides at the major tourists destinations, to continue the enjoyment and delight of all travelers. No gimmicks, we want to be transparent and for you to know the reality of the project, so we will publicize our annual accounts, both expenditure and incomes.
What you read is what we are.
................................................................................
ESPAÑOL
Somos Javi y Sandra, dos viajeros responsables que impulsados por nuestra filosofía vegetariana, hemos decidido dar a conocer todos esos lugares y personas comprometidas con una manera de vivir congruente y solidaria con el entorno.
VIAJES + AMOR
Nuestras guías están pensadas para todos aquellos viajeros que quieran nutrirse con alimentos saludables: en ellas encontrarás artículos interesantes relacionados con el lugar que visitas, información de restaurantes veganos y vegetarianos locales y gente despierta que ha apostado por un estilo de vida sostenible y bondadoso, con pensamientos afines al tuyo.
Todo esto por un precio simbólico al alcance de todos.
Con tus decisiones ayudarás a que los restaurantes a los que acudas prosperen y crezcan todavía más, potenciando así el vegetarianismo en la zona. Por lo que contribuirás a que el respeto hacia el entorno local se expanda. ¡Cuánto poder tienen tus decisiones alimentarias! Aprovéchalas para hacer el bien.
NUESTROS PROPÓSITOS
Fruto de nuestro compromiso y responsabilidad como viajeros conscientes, consideramos que es nuestro cometido donar el 20% de los beneficios de las guías a ONG's relacionadas con causas sociales, cuestiones medioambientales y protectoras de animales locales de la guía que adquieras. Gracias a tu compra, tu granito de arena repercutirá directamente sobre tu bienestar ético a la vez que ayudarás a construir un mundo un poco mejor.
El resto de los beneficios los dedicaremos al 100% en la elaboración de nuevas guías vegetarianas en los principales destinos turísticos para el continuo disfrute y deleite de todos los viajeros. Sin trampa ni cartón: queremos ser transparentes y que conozcas la realidad del proyecto y para ello haremos públicas nuestras cuentas anuales, tanto de gastos como de ingresos.
Somos tal cual nos lees.
Related RSS Feeds