Profile Images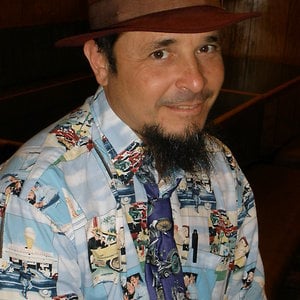 User Bio
Xavier was born in the 60's, raised in the 70's, schooled
in the 80's, and rocked in the 90's.
Music was just part of his family. In the late 80's and early
90's, Xavier and his brothers played the Sunset Strip,
Lake Havasu and SoCal in the rock band, Piper. Later in
the 90's, Xavier wrote some songs in Long Beach to
create Jester X, a funk/rock band. After, he played solo as
a bass player/singer in Ventura.
Xavier and family then moved to Eureka, CA for 4 years
and he was involved in several recording and performing
projects. Woven Tone, a psychedelic folk rock band, was
the band he finished in. "I learned so much about the
soulfulness of music up in Eureka…by chance, visit Blue
Lake's "Folk Life Festival"…happens every
summer…very cool''.
Currently, Xavier writes music for personal projects and
licensing. His extra curricular duties are driving a big
school bus for Ventura Unified, speaking French, and
rippin' it up at Surfers Point or nearby beaches…..
depending on conditions….and his wife and 3 kids love
him doing ALL THIS!!!
Related RSS Feeds