Profile Images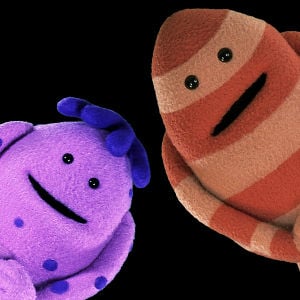 User Bio
Yababu! is a web show especially conceived for preschool children and their parents. Our aim is to build a platform suitable for experimenting with the creation of multimedia contents by means of which the children can discover, experience, play and enjoy themselves.
Yab and Abu, the main characters, are two curious and funny creatures that will delight the audience with their own universe, not only physical but also emotional and creative.
Yababu! is distributed with a CreativeCommons license, which allows the copy, distribution and publishing of this work as long as it is not used for commercial purposes and its authorship is recognized.
If you want to get in contact with us or share your impressions, opinions or ideas about this project, you can write an e-mail to the following address: info@yababu.tv
------------------------------------------------------
Yababu! es un webshow dirigido a niñ@s de preescolar y a sus padres. Nace como una plataforma con la que investigar en la creación de contenidos, con los que los niñ@s puedan descubrir, experimentar, jugar y divertirse.
Los protagonistas son Yab y Abu, curiosos y divertidos personajes que descubrirán al espectador el universo que les rodea, no tan solo físico si no que también emocional y creativo.
Yababu! se distribuye con licencia CreativeCommons que permite copiar, distribuir y comunicar públicamente la obra siempre que no se haga un uso comercial, no se modifique y se reconozca su autoría.
Si quieres contar con Yababu!, compartir tus sensaciones, opiniones o ideas sobre este proyecto lo puedes hacer en: info@yababu.es
Related RSS Feeds