Profile Images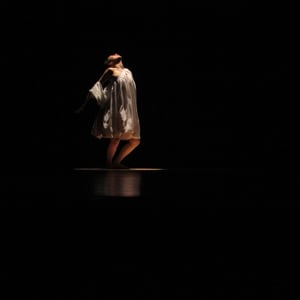 User Bio
Yangjah is a Korean diaspora born in Japan and living in Osaka, Japan and on Jeju island,Korea. She left Japan at 19 years old to explore the rest of Asia and started looking for something to do using only her body. She has learned a variety of dance and body-work methods including Butoh. She searches for her own expression of body while working on improvised collaborations with a variety of artists in many kinds of spaces--inside/outside spaces, in Japan and abroad. She produces installation and video works. She seeks the circulation of moments which can become fulfilled through an empty body.
日本生まれ、関西育ちのコリアン・ディアスポラ。アーティスト・ダンサー。
2014年から大阪と済州島を拠点とし、国内外でパフォーマンスや映像作品を発表したり、イベントを企画する。
さまざまなミュージシャン・ダンサー・映像作家・現代美術作家とのコラボレーションを通じて、即興の可能性を広げている。「空っぽなカラダから満ちあふれてくる瞬間のつらなり」を模索している。
댄서이자 예술가이며 일본에서 태어난 재일교포 3세이다. 다른 아시아를 탐구하고 19살에 일본을 떠나 오직 그녀의 몸을 사용하여 할 수 있는 무언가를 찾기 시작했다. 그녀는 부토, 춤과 신체작업 등 다양한 방법을 배워서 여러 나라에서 공연이나 전시를 해왔다. 2014년 일본에서 해녀학교 때문에 제주도로 와서 더 완전한 삶의 평범과 비범함의 방법의 병합을 기대하고 있다.
Related RSS Feeds