mariela nestora
Joined

Location

greece
Profile Images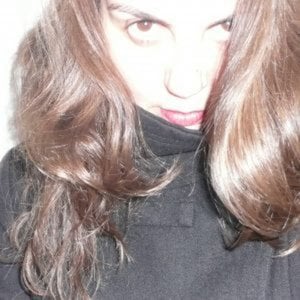 User Bio
YELP danceco. was founded in London UK by choreographer Mariela Nestora and is now based in Athens.
Under her artistic direction the company has collaborated with artists from various European countries. YELP has performed in Maribor, Slovenia (96), Zagreb, Croatia (96), Kassel, Germany (97), London -UK (96-01), Montpellier-France (2000), Thessaloniki, Greece (98,99,02) and Patras, Greece (2002,2005), Romania (2007), Parnu- Estonia (2008), Kavala- Greece (2009), Crete-Greece (2010,2011), Ipswich-UK (2010), Aarhus-Denmark (2010) and Athens-Greece (97-11).
The company was sponsored by Papastratos co. and Kraft-Jacobs-Suchard, METAXA, Tsantilis S.A. and H2O and has been financially assisted by Oxford Metrics, the Northern General Hospital, The Robin Howard Foundation. YELP has also been commissioned by Kaleidoscope EU, Plesna Isba, Municipal Theatre of Patras, Patra Cultural Capital, The Place Commissions and The Video Place and has participated in the research program Choreodrome at The Place, London. The company has been funded by the Greek Ministry of Culture in 2002-2005, 2007-2008,2009-2010. In 2006 YELP's production Scale 5:1 was commissioned by Patra Cultural Capital and was selected by an international committee to participate at the Biennial Greek Dance Platform. Production Das (ist) ein….premiered at the Athens Festival 2009, was selected by the international theatre system (ITI) to participate at the Athens System platform, was also selected to participate at the Biennial Dance Platform in Athens and was presented at PULSE festival, U.K. Production LEBENSWELT was funded by the Ministry of Culture and Tourism, was co produced with the Onassis Cultural foundation and premiered at the Junge Hunde International festival in Denmark.
Mariela Nestora was born in Athens. Before studying dance she has taken degrees in Biology (B.Sc., Queen Mary and Westfield, London) and Human Molecular Genetics (M.Sc. St.Mary's Medical School, Imperial College, London). She studied contemporary dance and choreography at the London Contemporary Dance School and Visual Design for Dance at the Laban Centre, London. Nestora has also worked as a freelance dancer and lighting designer for several dance companies. She founded YELP danceco. for which she creates and choreographs innovative works. She has also choreographed for film and video.
For the theatre she has worked as choreographer and a movement director for several productions including: "The Romantics" Rostand (Municipal Theatre of Patras), "I Nostalgos" Papadiamadis (Technohoros), " Love Labours' Lost" Shakespeare, " The one that never ends"- Greek poetry (Greek National Theatre, Experimental Stage) and Medea (Epidaurus and international tour by the National Theatre of Greece) with dir. S. Livathinos , " National Anthem" – devised & dir. M. Marmarinos (Thision) , " Cyrano de Bergerac" Rostand dir. N. Kontouri (Municipal Theatre of Patras), "Jacob and his Master" Koundera dir. Th. Abazis, "Ifigenia in Avlidi" by Euripides dir. Th. Moumoulidis (Municipal Theatre of Patras), "Three sisters" by Chehov dir. N. Milivojevic Theatro K.Dandoulaki), "Locadiera" by Goldoni, dir. Th. Moumoulidis (Municipal Theatre of Patras), "Ut consecutivuum" (based on Chehov's Three sisters), dir. Th. Abazis- (Thision theatre and presented at the experimental theatre festival Cairo), "Oginski's Polonaise" dir. N. Kontouri (Theatro Tehnis), "The Maids" by J. Genet dir. L. Voyiatzis, "O Pirasmos" by I. Xenopoulos, dir. P. Mihailides (National Theatre of Northern Greece), " …of the road" dir. K. Katzourakis presented at Patras Cultural Capital 2006.She also collaborated with visual artist POKA YO on his play F*ART (Amore), with dir. D. Katalifos "To nero gnorizi" (BIOS), with dir. L. Vasiliou "One out of ten" ( N. Kosmos), with dir. G. Hatzakis "La jetee" ( K44), with dir. A. Kokkinou "Stories by D. Hatzis" (Athens Festival 2007), "La Poupee" (Sfendoni theatre), with director E. Lygizos: "King Uby" (National theatre of Northern Greece), "Ghosts" by Ibsen for the Athens Festival (2008) and on Enda Walsh's "The Walworth Farce" ( Apo Mihanis), with dir.Sofia Vgenopulu on Enda Walsh's "Chatroom" (Theatro Chora), on "Electra" with dir. A. Filipi (National Theatre of Albania), on "The Exile" with dir. Ioli Andreadi (Athinaida centre),with dir. G. Hatzakis : "Psycho/ses" (Beton 7 heatre), Erotokritos by V. Kornaros (Ellinikos Cosmos).
She taught movement at the Studio for actors and theatre directors of the Experimental Stage of the Greek National Theatre 2001-2003 and at the State theatre of Northern Greece and is still a freelance teacher.